rose boutonniere
Following links on this website and making a purchase could result in a commission to the owner of the website
Making boutonnieres more special can be as simple as a ribbon wrap down the stem.  You can also decide to accent with something like this River of Diamonds dazzle wrap.
It's commonly used for wrapping bridal bouquet stems and around cake.  (This product is not approved for food, so you must put a protective layer between the Diamond wrap and the icing).
Because this is molded (it really doesn't contain rhinestones) it is an inexpensive element that can easily be cut into strips and bands with regular scissors.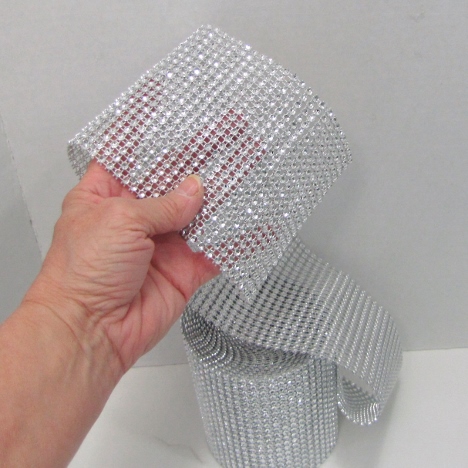 Simply cut off the amount you need for your boutonniere or corsage.

You could wrap this around the stem as a sparkling band accent.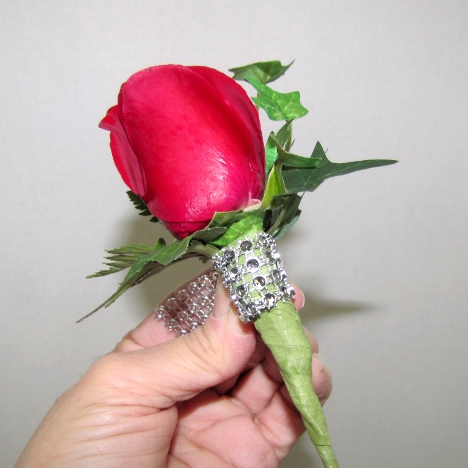 If you would like to put a band of this diamond like accent, pull it around the boutonniere stem and secure in place with a shortened pearl pin.

You can use floral adhesive to keep it in place.  Keep in mind that only a small amount is needed, because overdoing it can become a little messy. 
Floral glue is designed to hold even through moisture or refrigeration.  This is why this works better than regular white craft glue.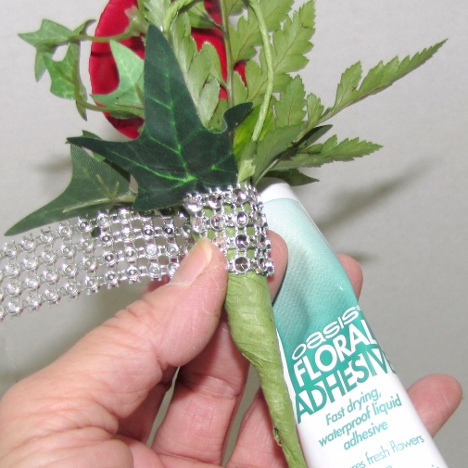 Keep it pinned in place until the adhesive sets tight.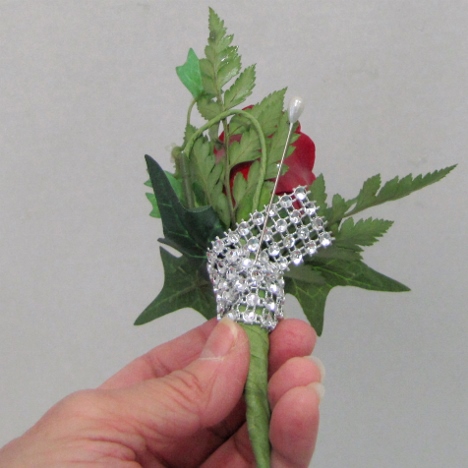 Allow to dry completely before doing anything else with the stem.  I want to demonstrate another look, however, by cutting the River of Diamonds into a long strip rather than as a wrap around band.

Making boutonnieres means you have to have fun with your designs.  This is what gives your flowers an individual look!
You'll need to cut your River of Diamonds strip into a four row strip.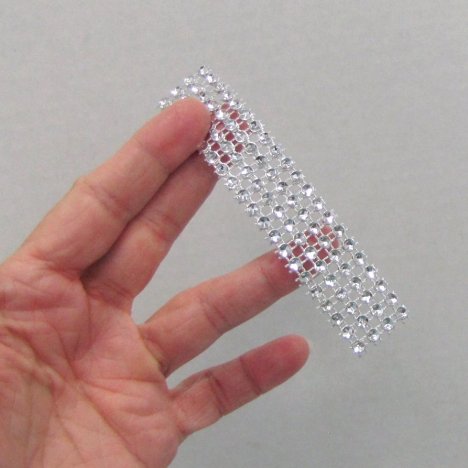 Cut pearl corsage pins down to less than 1/2 inch.  The purpose is to piece the boutonniere stem and hold the River of Diamonds in place, but not come through the backside of the boutonniere.

Hang a strip of River of Diamonds from right under the rose head, held secure with the shortened pearl pin.  Allow the strip to hand free for some movement.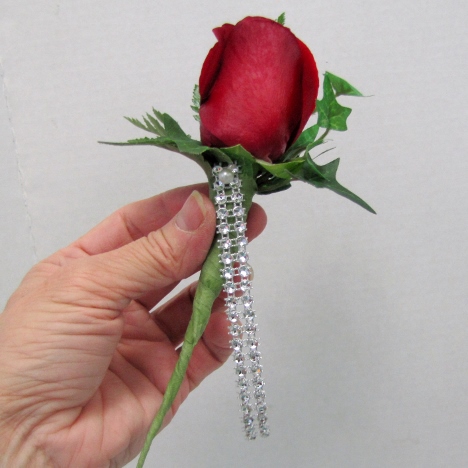 I am going to make sure it is fastened securely by adding a couple more pearl pins.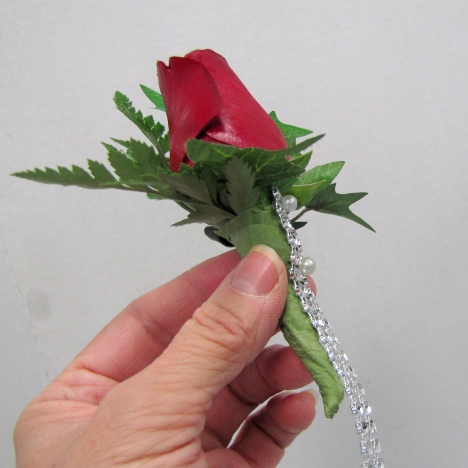 You can dip the tips of the pins in glue before pushing it into the taped boutonniere stem.  Push upwards, so that the pin tips do come come out the backside of the boutonniere.

Cut the strip into two tails, making one slightly shorter than the other.

I always finishing making boutonnieres and corsages by spraying with a flower sealant such as Finishing Touch.  DIY flowers don't usually have access to a professional flower coolers.
Professional coolers put humidity INTO the air - regular fridges take it out.  Finishing Touch will help seal the flowers so they don't lose excess moisture too quickly and keeps the flower fresh longer.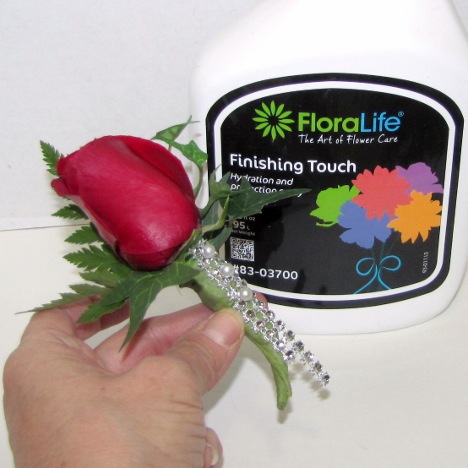 Don't skip these floral products.  This is the type of treatment that sets professionally designed flowers apart from amateur designs.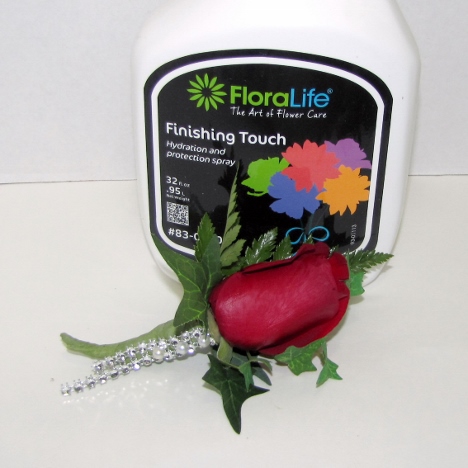 See how adding a few mixed greens and a small touch of sparkle makes a simple rose boutonniere fabulous!  Why pay $22 for one at a high end shop?    This lapel flower can easily be used for women as well.