rose bouquet jewels
Following links on this website and making a purchase could result in a commission to the owner of the website
I like adding a little more sparkle to catch the eye and for a little shine in the wedding photographs.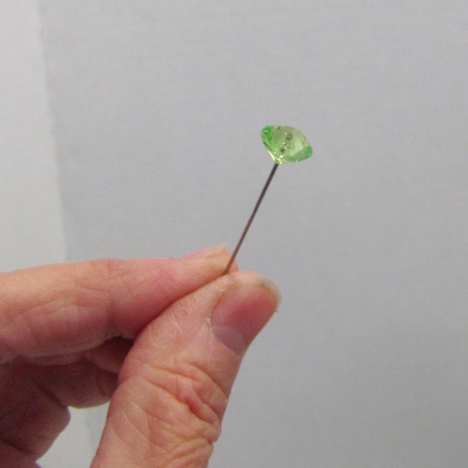 Lomey Gems are called Diamante ("diamond like") and are 2" long and can be used as corsage and boutonniere pins.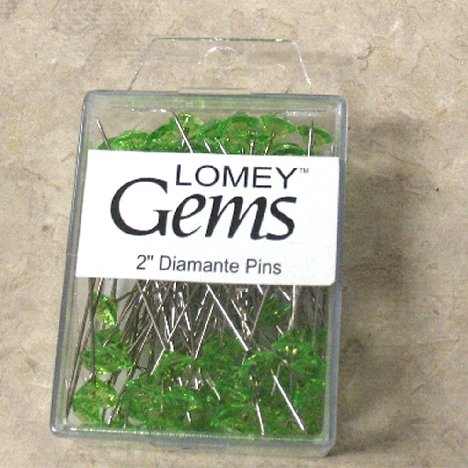 They come in several different colors and can add a beautiful (yet inexpensive!) touch to any bridal or attendant bouquet.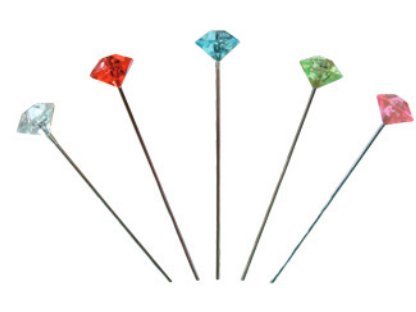 Here you can see the flower heads in relation to the size of a penny head.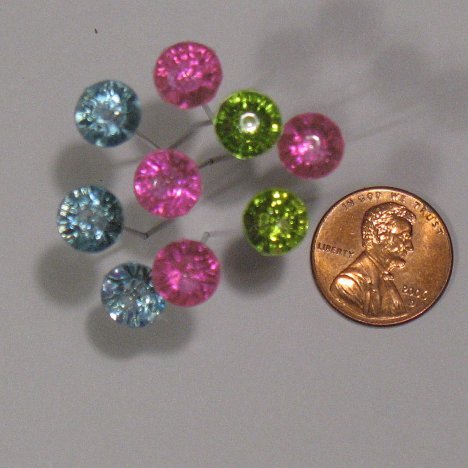 Cut down your pins using safety goggles and heavy wire cutters and then insert into your flower heads.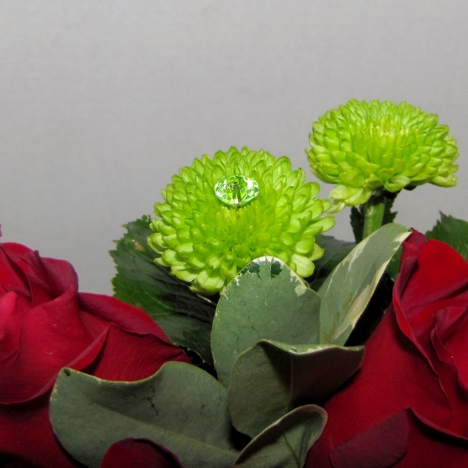 Your eye is immediately drawn to the flower where I inserted the pin.  You can see how these really reflect the light of a camera flash!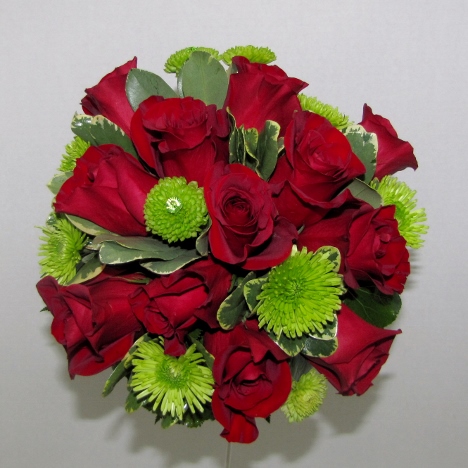 I quickly cut and insert the pins in the various button heads.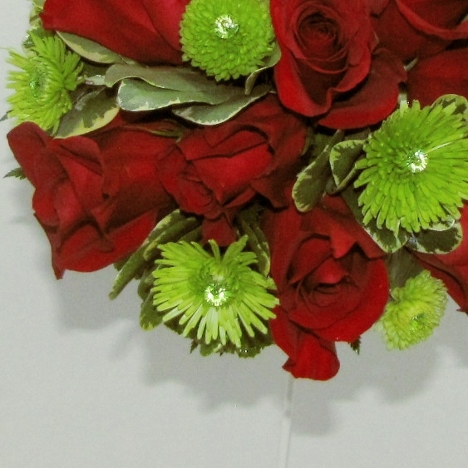 Adding that "just right" amount of sparkle to this bouquet design.  Clear pins pick up colors of other flower heads.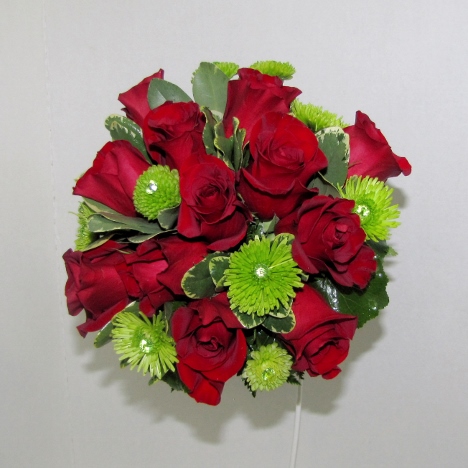 Now I'm going to move on and show you have to turn a bouquet holder into a "mock" hand tie that will have everyone thinking you casually tied your flowers together in a garden design!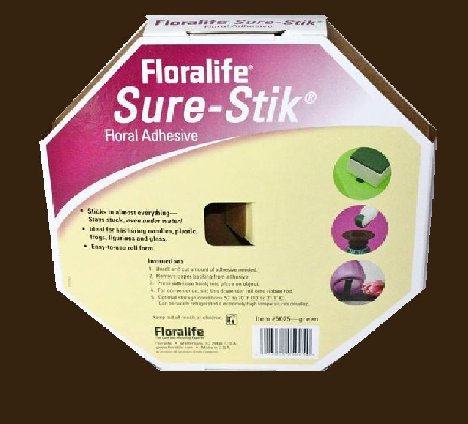 I use floral clay to adhere the cut and cleaned stems to the bouquet holder and help keep the greenery in place as I'm working with the cut stems.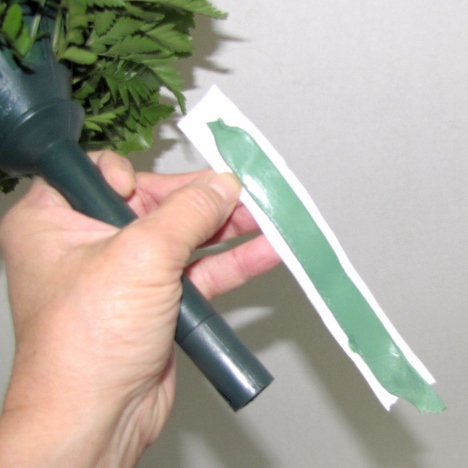 Wind a length of the clay around the top and press lightly into place.  Stretching it a bit helps make it sticky.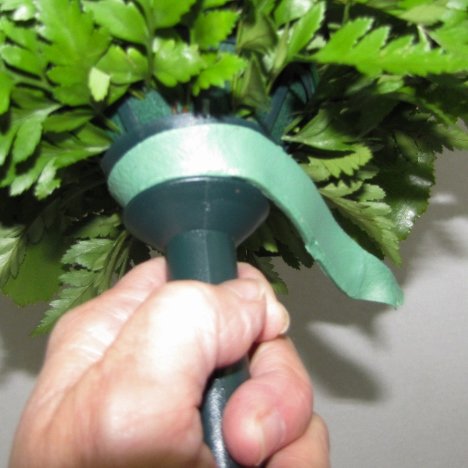 You'll find it easy to place leaves in place without having to need an "extra pair of hands"!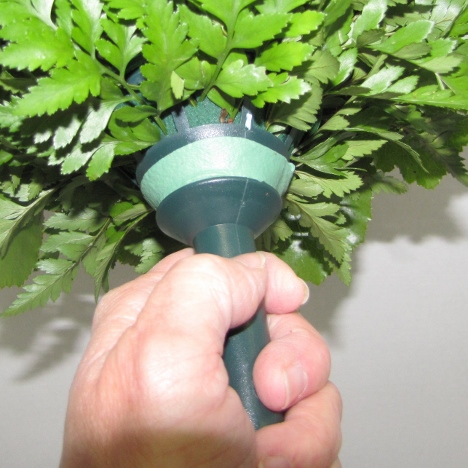 I'm adding more leather leaf fern to hide the bouquet holder from view.  At this point, I'm facing the "good side" of the fern outward so it can be seen rather than the backside.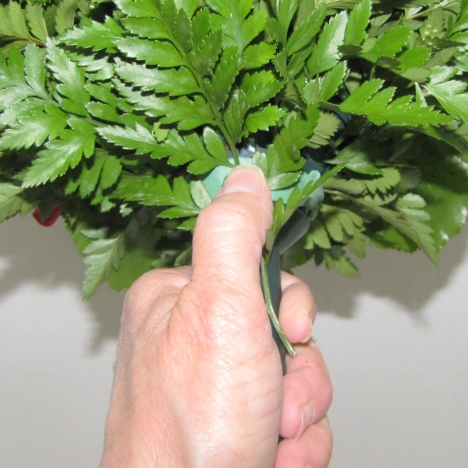 After pressing it into place, the leaf will stick to the floral clay and stay in place while you manipulate more greens.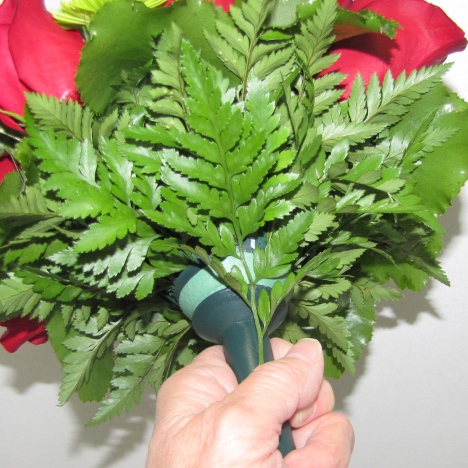 Go around the entire underside, rotating the handle and pressing more leather leaf ferns into place.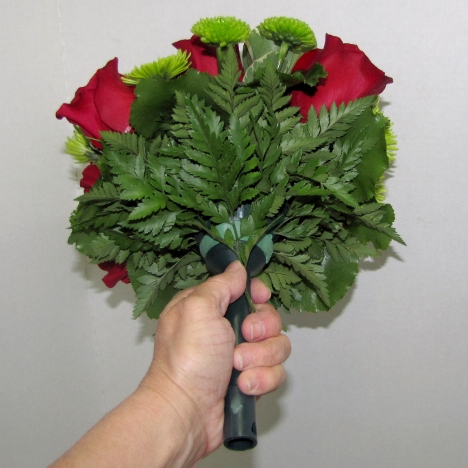 The goal is to conceal the underside and add to the illusion of a hand tied bouquet.