rose bouquet finish
Following links on this website and making a purchase could result in a commission to the owner of the website
This lovely rose bouquet is about finished.  Here's a better view from the underside of the bouquet.  Your guests will never realize that this isn't a true hand tied design and your flowers will stay fresher since they have a water source throughout your wedding day!

The natural leaves give a beautiful finish to the underside of your bridal bouquet.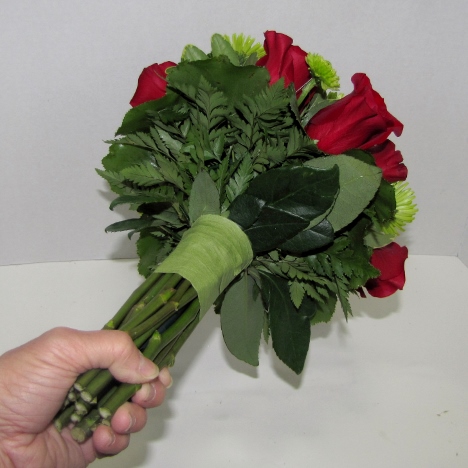 The green tape provides a smooth surface and can be concealed with ribbon, colored wire or another finish like the diamond mesh.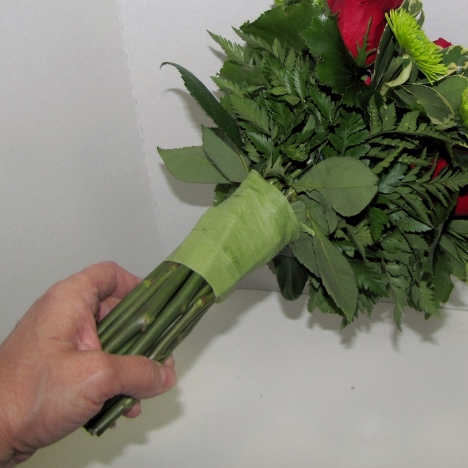 Before covering the handle, I want to spray the underside leaves with the leaf polish in order to seal them and lock in moisture.  The leaves will last longer this way.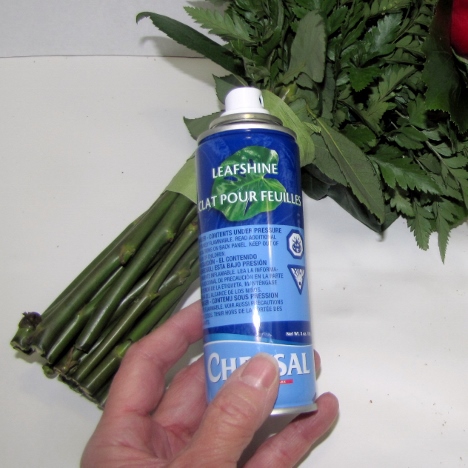 Spray on the leaves, but avoid the flower heads.  They will be misted with a flower sealant when you are finished.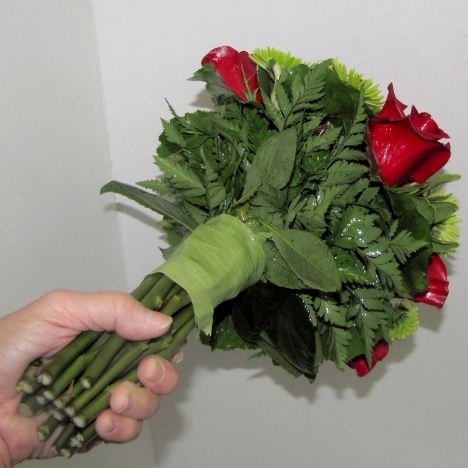 My brides seem to love the versatility of the colored wire now available by Oasis.  In comes in 17 beautiful colors.  It has a shine and is impervious to water.  You don't have to wait on the handle finish like you do with ribbon wrap.

The soft aluminum wire cuts easily with wire cutters and bends into shape with your hands.

I push the cut end up into the foam, locking it into place, then begin winding it down the stem.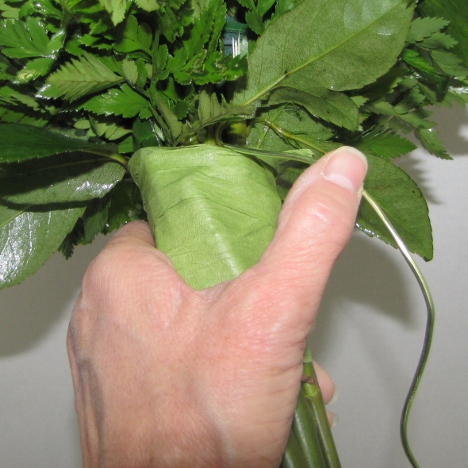 Wind carefully at the top, making sure to cover the top of your tape that surround your flower stems.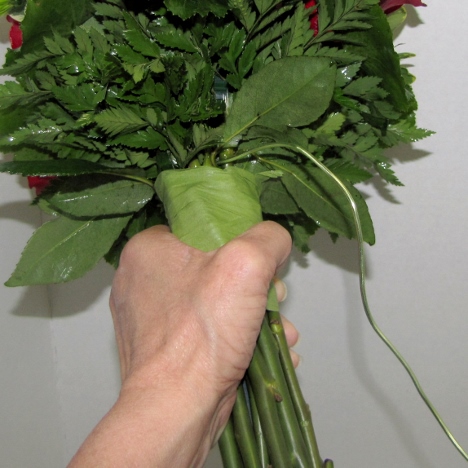 You soon get into a rhythm of working your way down the flower handle, rotating the bouquet as you wind the wire.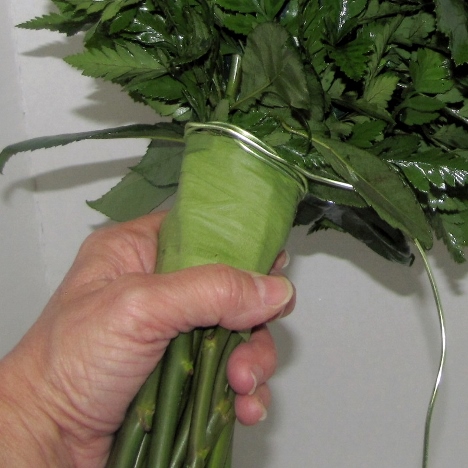 The wire works smoothly and doesn't tangle easily like ribbon as it comes off the roll.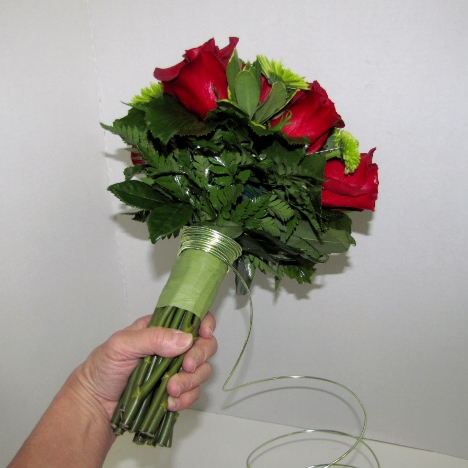 Once I complete the wrap, I use my wire cutters to twirl a tight knot finish to the cut end of the wire.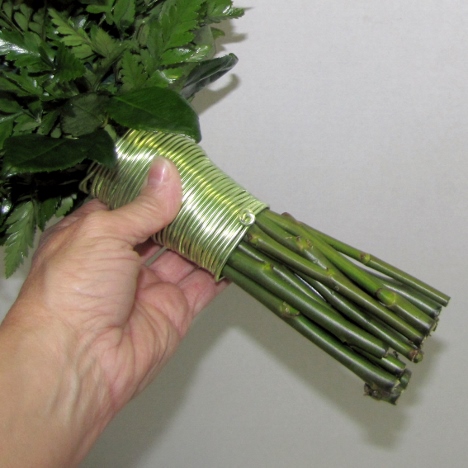 An alternative look would be ribbon or the plastic diamond like wrap shown below.  It, too, is impervious to water and can be immersed without damage.

The final result is a beautiful hand tied bouquet that can be made a couple days in advance, saving a lot of time for the DIY bride!

You can substitute other flowers or colors to suit your own wedding scheme.  Mist the bouquet well with a flower sealant such as Finishing Touch to seal in the moisture in the flower petals.  This helps prevent petal transparency and simply makes bouquets last longer.

Don't skip the professional products that help keep your flowers fresh longer.  Home air conditioners and refrigerators work to take moisture out of the air.  Professional floral coolers deliberately add moisture TO  the air.  Using products such as Quick Dip, Finishing Touch and Crystal Clear flower food keeps your designs lasting much longer.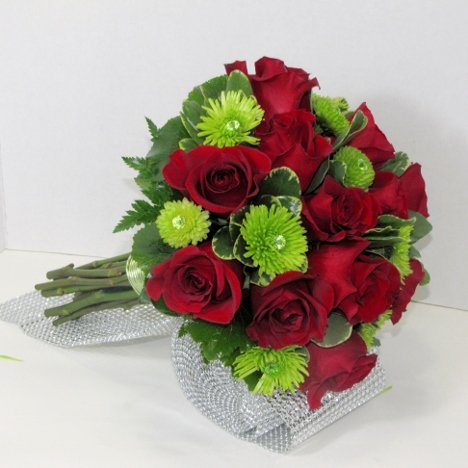 Don't forget to check out other design tutorials, including cascade bouquets, corsages, boutonnieres, centerpieces and church florals!