purple boutonniere
Following links on this website and making a purchase could result in a commission to the owner of the website
Finishing up this purple boutonniere is easy.  Remember the decorative accent I made with light purple wire?  Once the boutonniere has it's stem wrapped with Oasis metallic wire, I use more of the same to wrap around the decorative wire and bind it to the side of the boutonniere.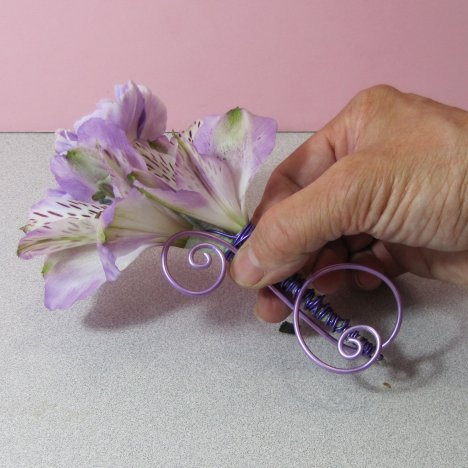 This step could have actually been done at the same time while wire wrapping the stem, but it's a little harder to manage.  It doesn't take much more skinny wire to do it separately.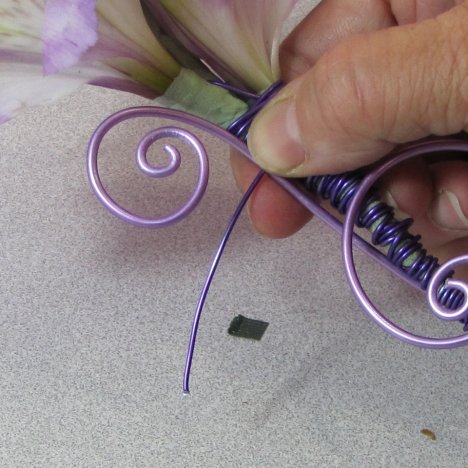 Start by inserting the cut end of the skinny wire thru the wire already wrapped around the stem near the top.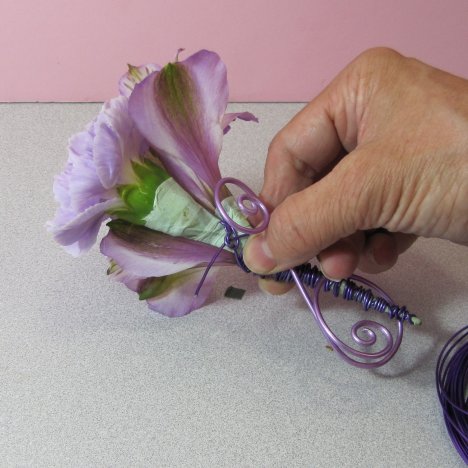 Twist the wire down, attaching the decorative looped wire to the side of the boutonniere.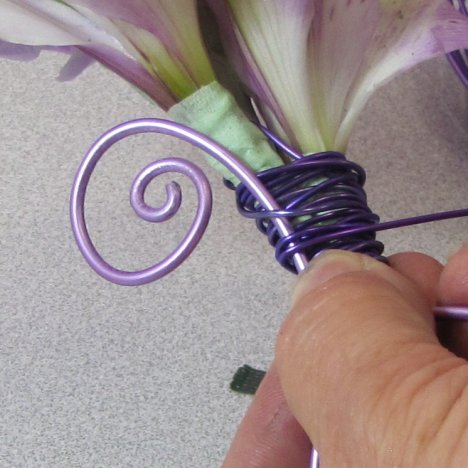 You may have to bend the thicker wire open in order to get all the way down to the bottom of the stem.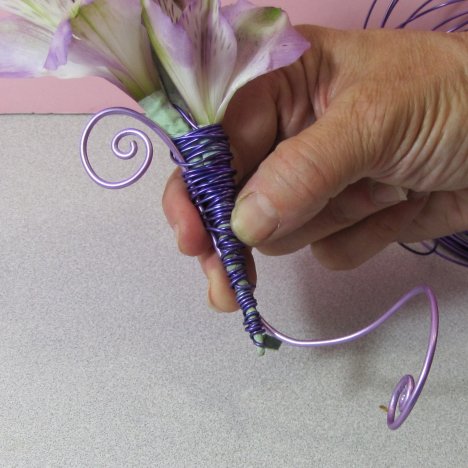 Wrap back up the stem, meeting it's first cut end.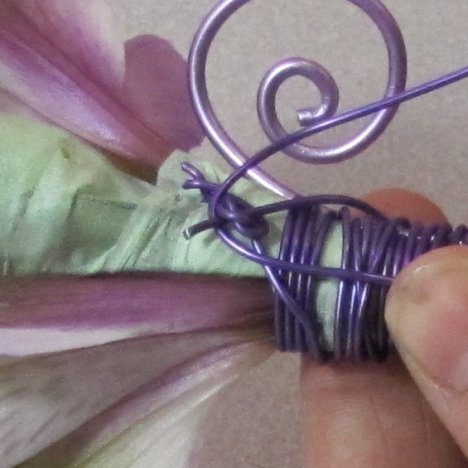 Use needle nose pliers to twist the wire together, securing this new wrap (and decorative accent) to the boutonniere.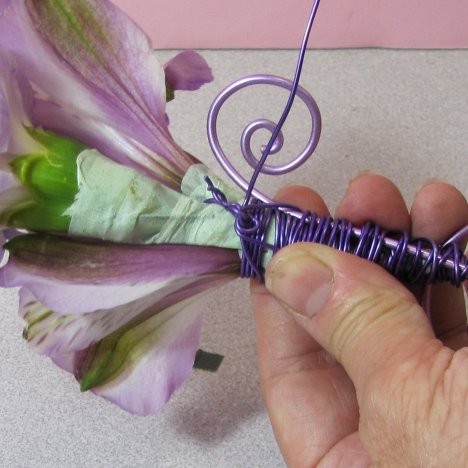 Cut off the wire when finished and turn the cut end in towards the boutonnere so no sharp ends are exposed.

I finish making this boutonniere by making sure all the wires are tightly twisted, securing the coiled accent around the boutonniere stem.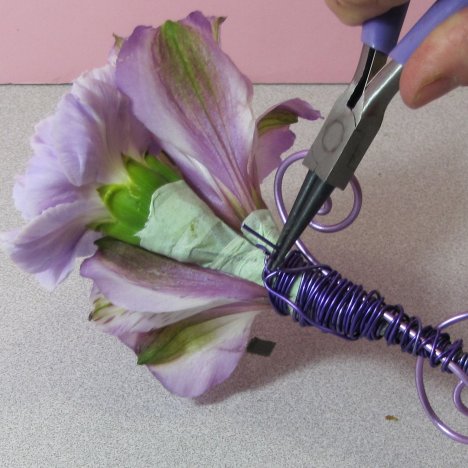 The cut ends should be tucked into the space between the carnation and the alstroemeria and not pointed outward where they can scratch skin or snag material.
The front view shows a beautiful cut flower that could easily serve as a boutonniere or a corsage.  The colored wire adds a striking design element that can coordinate or compliment all wedding palettes.  Choose the color wire that suits with your own colors the best.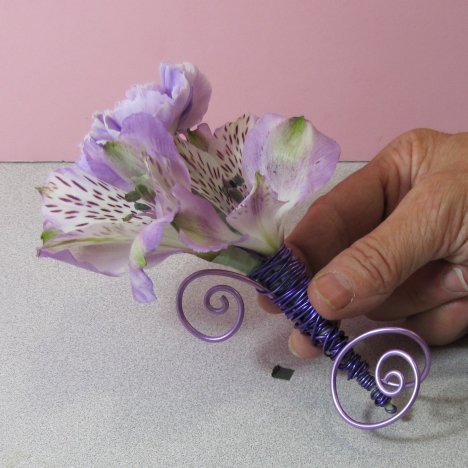 The combination alstromeria and carnation boutonniere is finished.  Be sure to spray it with a flower sealant such as Finishing Touch to keep the petals hydrated and help keep it fresh.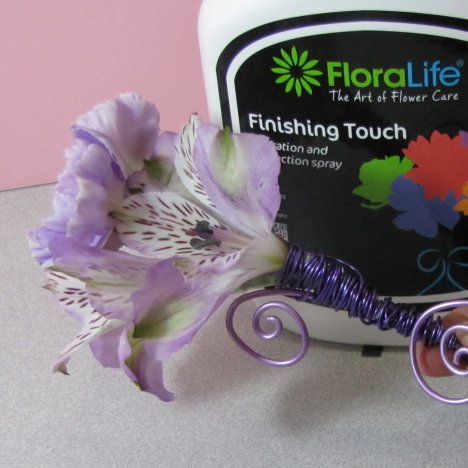 The newer boutonniere designs step away from the traditional tape or ribbon and add new exciting elements such as colored wire to give a fresh, modern look to current designs.
The proof is in the beautiful way these boutonnieres display when pinned or attached by magnets (such as Boutstix or pinned with Boutonniere Pins to a tux lapel.