Pew Decorations with Flowers
Following links on this website and making a purchase could result in a commission to the owner of the website
Your pew ends don't have to be flowered with white roses. 
You can change colors, go with carnations, Asiatic lilies, alstroemeria, spray carnations, daisies and many other fresh flower choices.  My suggestion is you go with something that compliments the wedding, but is budget conscious as well.
Roses come in many colors and hold up well in florist foam. Remember that dry pack roses straight from a wholesaler still have the guard petals in place.  These must be removed after the flowers have been cut under water and re-hydrated properly.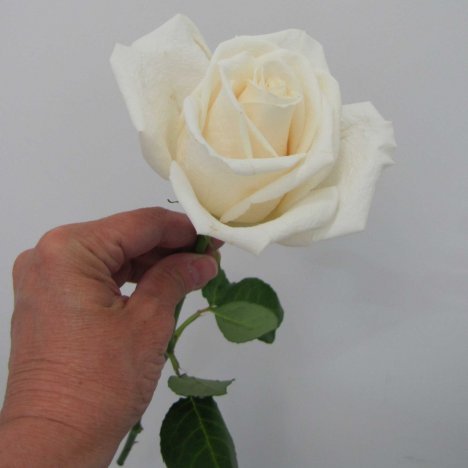 Make sure to wash your hands.  It's a good idea to mist your fingers with Finishing Touch.  Oil from your fingers can bruise and discolor delicate flowers.  Gently remove the outer flowers until you have pealed down to a perfect rose.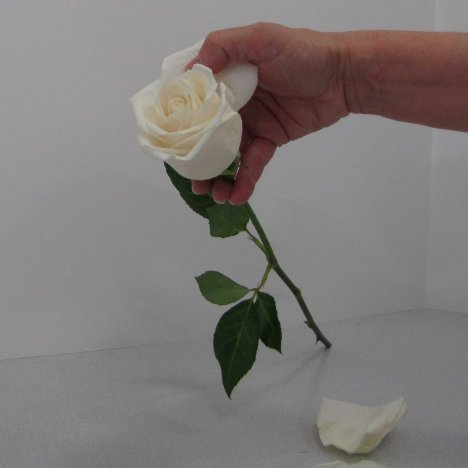 Flower heads should be firm to the touch with petals firmly attached to the bulb.  Petal transparency and falling apart means the flower is past it's prime and may not hold up well.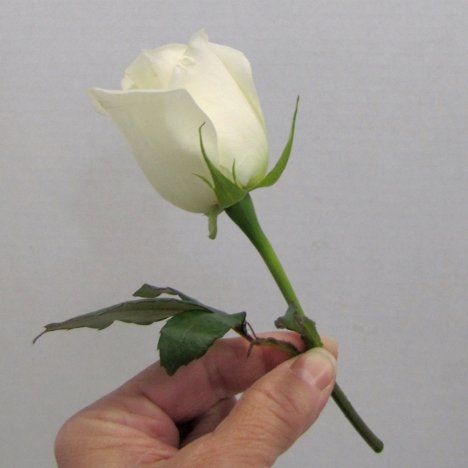 Open roses are beautiful additions to any wedding design!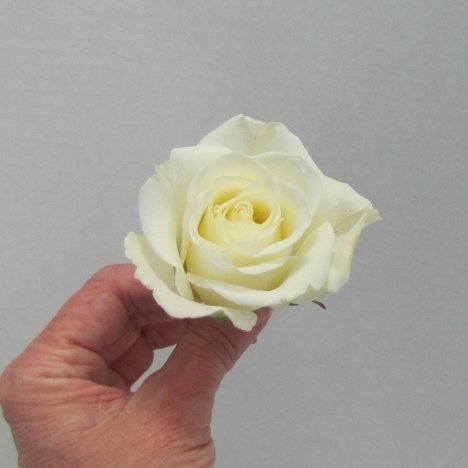 Keep the amount of roses down to a minimum if you are doing a lot of pew ends.  The greenery itself will make a big impact.  Insert the first rose straight into the center of the foam cage.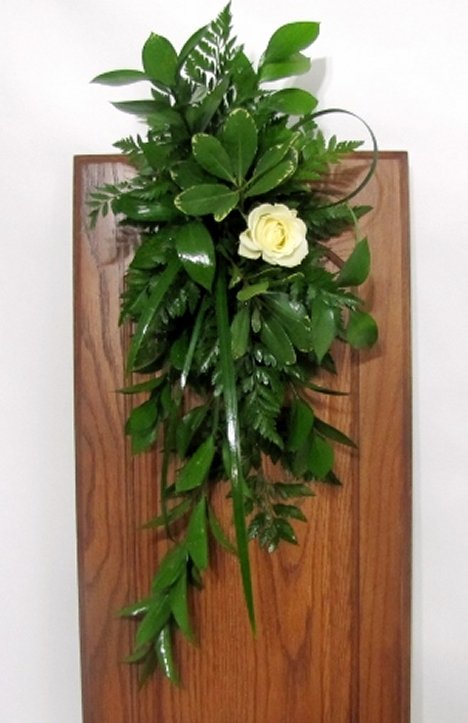 With a slightly longer stem, push the next rose in from above, pushing down until embedded into the foam.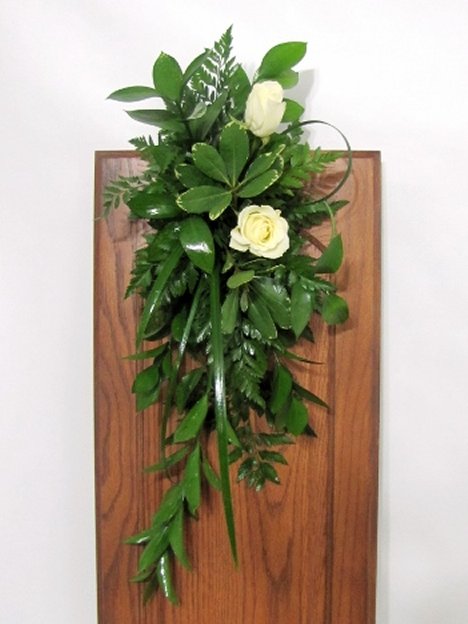 Now place another flower close to the first center rose, slightly higher.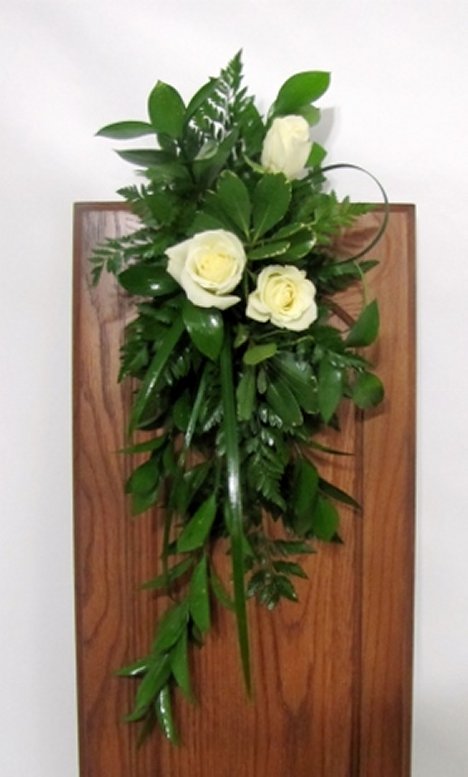 Insert a rose up in the very top, remembering to keep the height reasonable so guests can watch the bride coming down the aisle.  Push up another longer stemmed rose up from the bottom into he foam cage.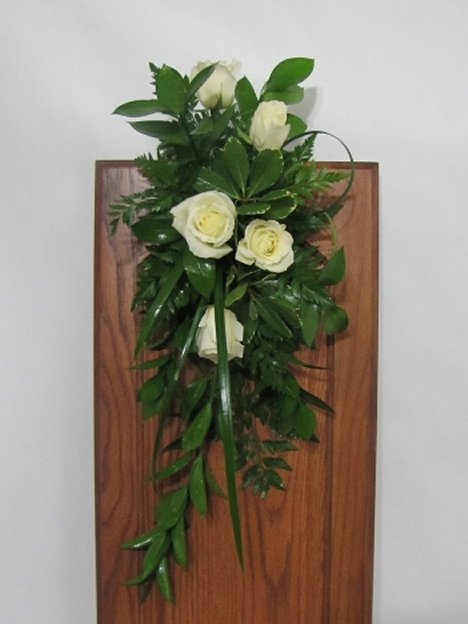 The final and longest stem will extend down below the last rose, facing straight down.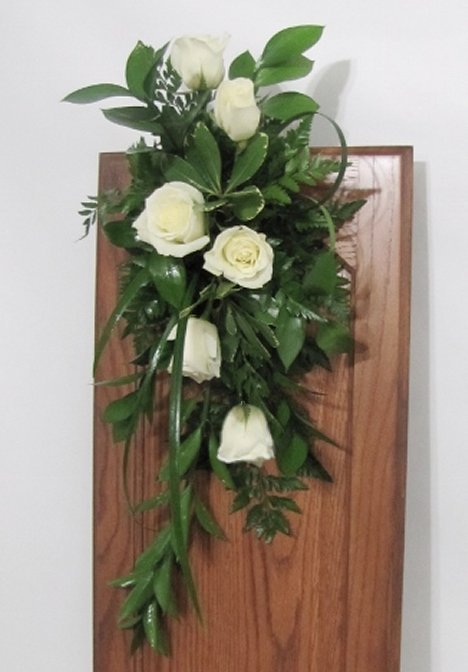 I always finishing every design with a good misting of a flower sealant - my favorite is Finishing Touch.  Make sure your flowers are stored in a cool air conditioned area away from sunlight.  
Do not allow the foam to go dry.  Keep in mind that these roses are alive and are actively pulling water out of the foam.  You will need to re-wet it to keep the flowers hydrated.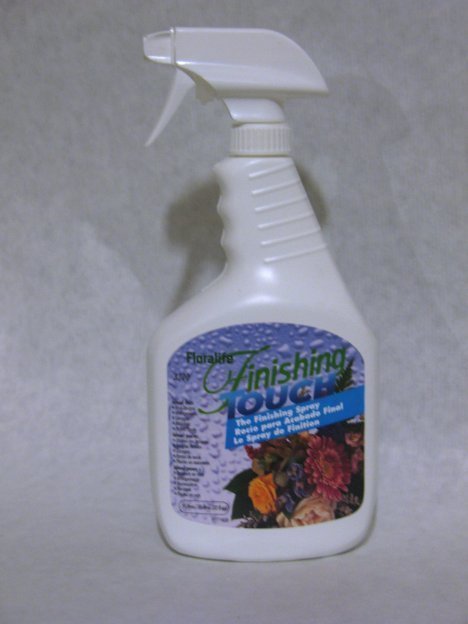 Another popular product with professional florists is Floralock Stem Adhesive.  This glue is squirted onto the foam around where the stems are inserted into the foam.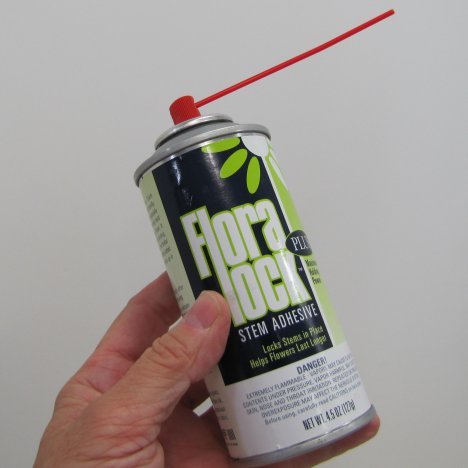 Only short bursts are needed and you do not do this until the design is completely finished, as it is hard to insert more flowers into the design after the glue dries.