Peony Wedding Bouquet
I highly recommend that you refrigerate peonies if you can.  They simply do not have the life span that different, hardier flower varieties do.  Even peonies with a water source can wilt if exposed to too much heat (such as outdoor photography).  Keep refrigerated until shortly before the ceremony if possible.
I always used Floralock to help keep the stems in the bridal bouquet holder.  Years ago florists used to wire the cascade into place.  Now they simply squirt in the flower adhesive with the help of a long straw like nozzle.  Be sure to shake the can throughly.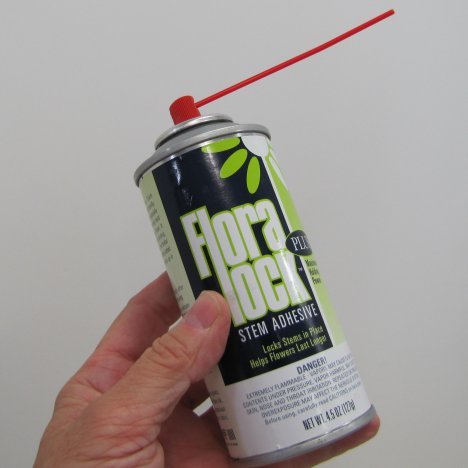 I always finish all my designs with a good misting of flower sealant such as Finishing Touch.  This hydrates the petals, seals them and helps slow down petal transparency.
Replace the water in the bouquet foam by rewetting if you don't use a bouquet holder with a wick handle.