making wedding bouquet
Following links on this website and making a purchase could result in a commission to the owner of the website
Making wedding bouquet designs aren't as hard as you think.  Be sure, however, to enlist the help of some friends who can finish up the flowers or deliver them to the venue if you run out of time.  This needs to be someone who is NOT in the wedding party!
You need to secure your bouquet holder into a weighted vase.  Here I improvised by wedging a piece of styrofoam into a vase that has marbles to keep it weighted down.  Wet foam and flowers can weigh more than you think.  You do not want your flowers tumbling forward, thus breaking stems or damaging delicate petals.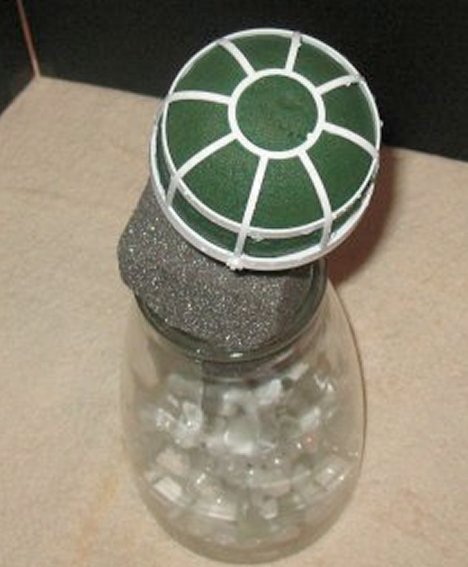 I begin by inserting a rose in the center of the grid on the bouquet holder.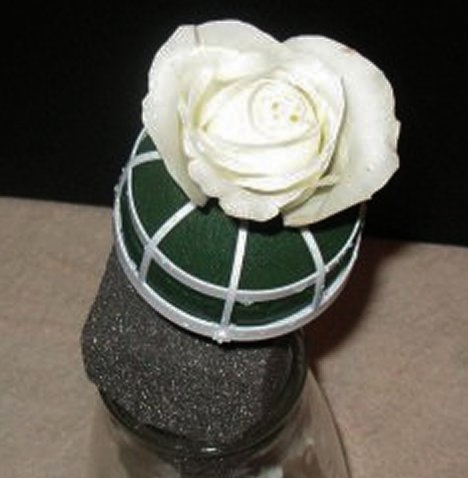 After placing my center rose, I surrounded it with five more roses, angling the rose heads facing outward from the center.  Cut the white stock into half stems.  You can use spray stock if you want natural separate stems.  
Tuck the pieces of stock in between the rose heads, keeping them a little lower than the roses.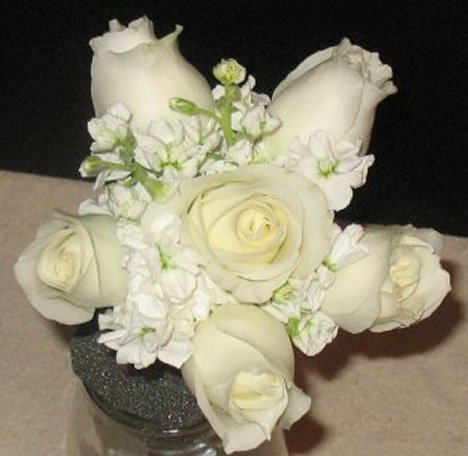 This bouquet has no greenery . . . BUT . . . keep the stems if you want to create a mock hand tie.  Clean the thorns off and leave the natural rose leaves at the top of the stem.  For the step by step tutorial on turning your stems into a "mock hand tie" . .. check out these pages.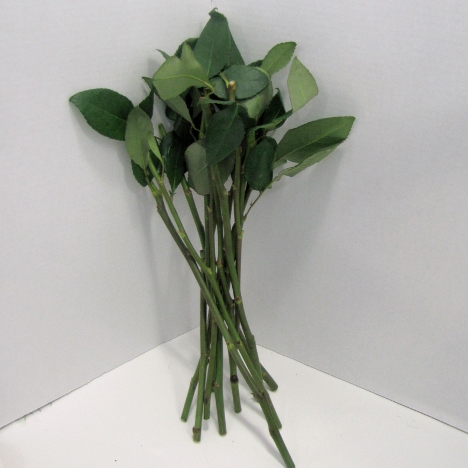 I completely cover the mechanics (foam and plastic handle) by filling in close to the flowers with the stock flower.
I finish up by using Floralock stem adhesive.  It comes with a longer red nozzle inserted into the nozzle at the top of the can.  Shake the can thoroughly before inserting the straw.  The glue surrounds the part where the stems are inserted into the wet foam.  
Don't do this until you are completely done, because inserting more stems into the glue covered florist foam is difficult.  Do this in short bursts and allow to dry.  Too much glue can cause it to drip down the handle, making it sticky.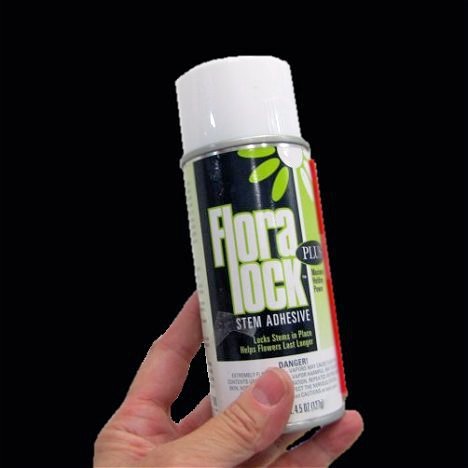 This simple bouquet could serve as either a bride or attendant bouquet.
I always mist all floral designs with Finishing Touch.  Allow them to dry before placing them in you refrigerator.  If you don't have the room, simple use air conditioning to keep the room cool, keep it dark and away from windows.  Running a cool mist humidifier helps keep the moisture in the water petals.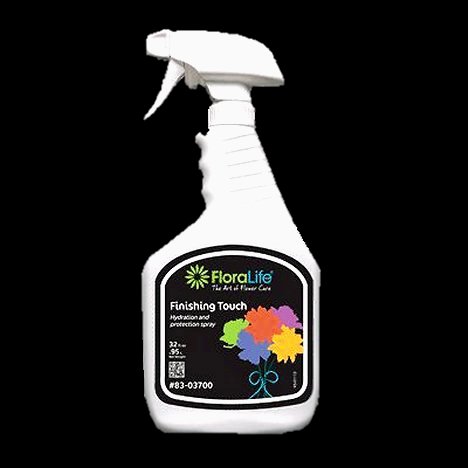 Don't forget I have other making wedding bouquet tutorials available.  Check out them all for more handy floral design tips that will help you save money on your own flower budget!