inexpensive wedding centerpiece ideas
Inexpensive wedding centerpiece ideas is what every bride on a budget scours the internet for.  Cheap compote containers are available in both thrift and dollar stores and can be made to look very elegant.  This tutorial is devoted to showing you how to design in these dishes.  All you need is a few floral products.
Keep in mind that not every table has to be identical.  Finding similar containers can keep a theme consistent and give your wallet a break.  I've found many elegant compote bowls at Goodwill and Dollar stores for very little investment. 
The elevated centerpiece give both eye appeal and adds a very classy look to any reception decor.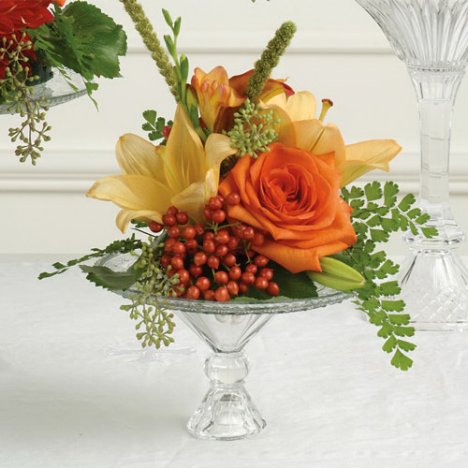 Oasis Iglus make designing these styles of centerpieces quick and easy.  They come in two different sizes, Regular and Grande.  They work very well on compote dishes that have a flattened top.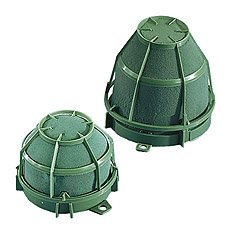 The florist foam cage needs to be firmly attached to the container, so you can use florist clay.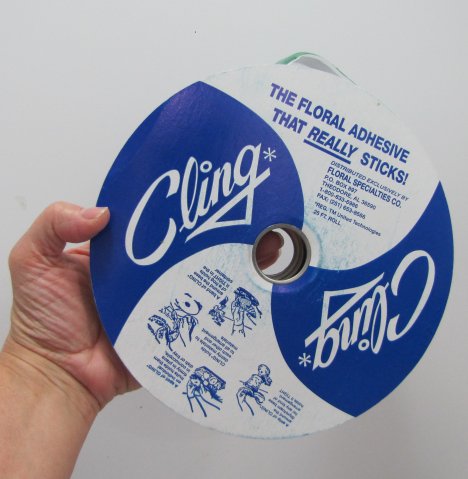 This versatile product is used by florists in many of their projects.  It bonds well to glass and holds even if moisture is present.  The piece can later be pried loose so the glassware can be used again and again.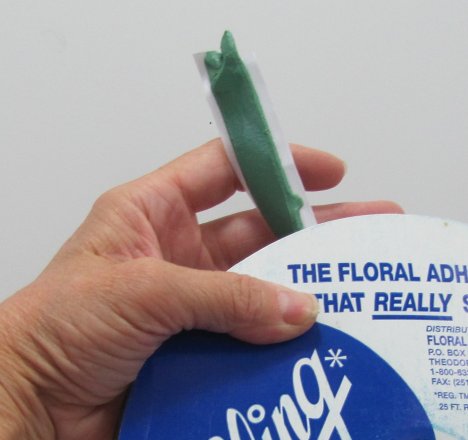 Simply apply a flatted piece of the clay to the bottom of your Oasis Iglu.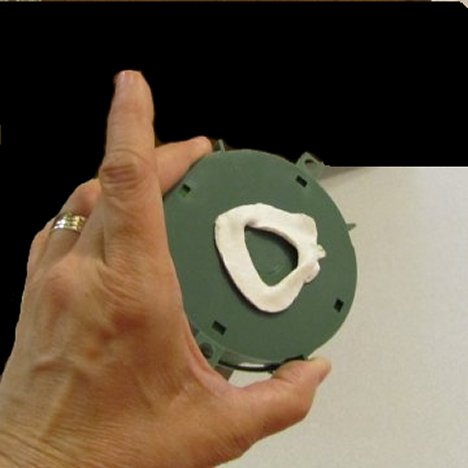 Then press the Oasis Iglu firmly to the top of the compote dish.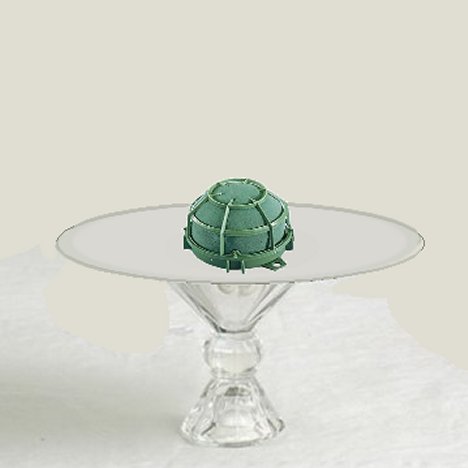 What if your compote has a deep dish on top?  You don't want green foam showing through the pretty glass.  You can block brick foam inside an inexpensive silver or gold finished bowl and then drop it down into your compote'
The mirror like finish reflects light so you only see the pretty container - not green foam or cage.  For designing this way, you can buy Oasis brick foam and cut into pieces to fit your dishes.  Just be sure the foam rises above the lip of the container so you can insert greenery and flowers from the sides.
Add a ring of the floral clay to the bottom of the compote dish and press the silver bowl down firmly into the glass bottom so it adheres firmly to the glass.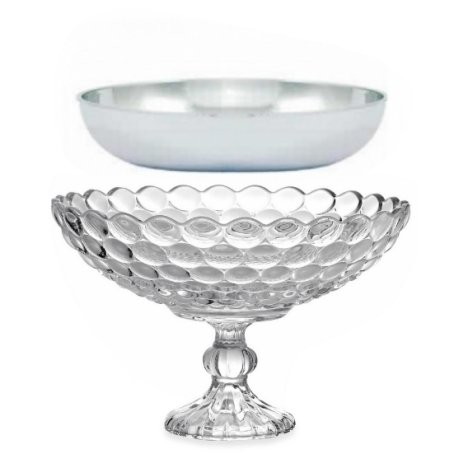 Now you don't see green foam through the container (because the cheap silver bowl is reflecting the light) and your flowers can be inserted from the sides and the top of the foam.  Be sure and use waterproof tape to securely fasten the green florist foam into the silver bowl before securing the silver bowl into the compote dish.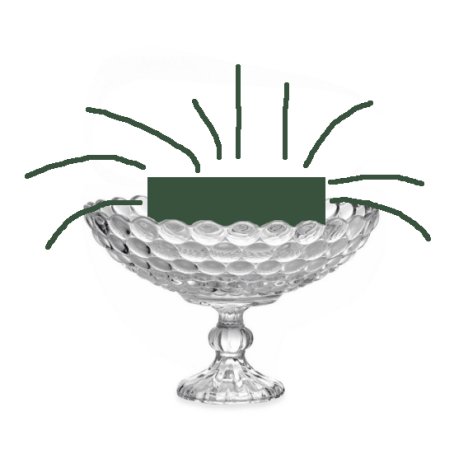 Following links could result in a commission to the owner of the website