how to make a wedding bouquet
Following links on this website and making a purchase could result in a commission to the owner of the website
You can add more sparkle to this bouquet by adding some bouquet jewels.  You can skip the wire collar if you just want a round bouquet without the wire as glitz.  However, final bridal bouquet steps should always include spraying the flowers with a petal sealant. This is vital to keep the moisture in the bouquet head and retard petal transparency.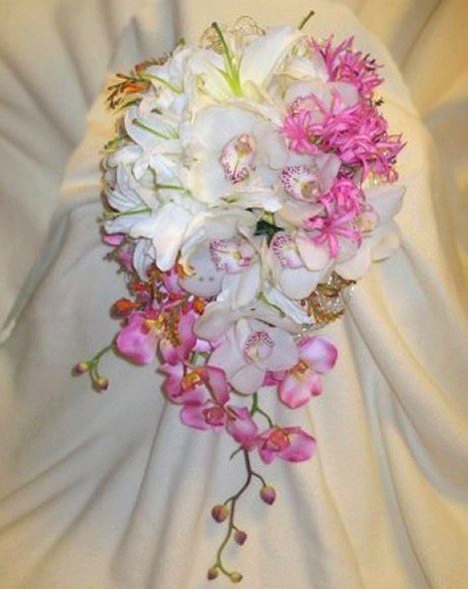 Finishing Touch isn't that expensive of a product that it's worth skipping. Spray each bouquet, corsage and centerpiece thoroughly and then allow to dry before placing in refrigeration.

It's even more important to the Do It Yourself bride, since she rarely has the same cooling facilities that a professional florist has. Regular refrigerators dehydrate (remove moisture) from the air, while florist coolers are designed to hydrate (add moisture) to the air.

Air conditioning works the same way - it removes excess moisture from the air. So if you are planning to store your flowers in an extra fridge or in a cool, air-conditioned room, a hydrating spray is an important product for you to use.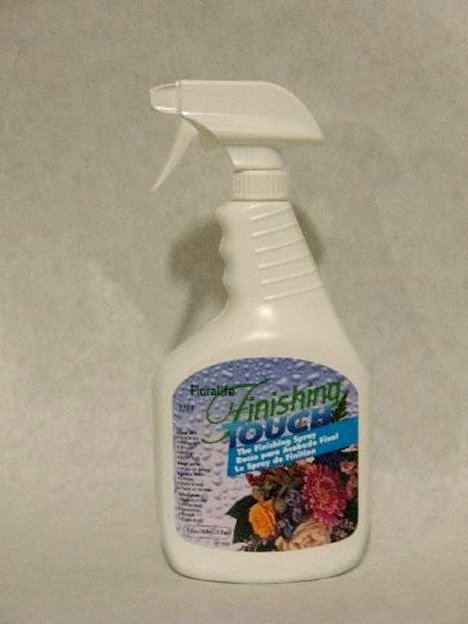 I spray it on each flower after I'm finished designing, and then I re-spray again before taking the flowers to the church. Then I'm assured that I did everything I could to ensure that the flowers last through the entire wedding day.