glass bowl centerpiece
Following links on this website and making a purchase could result in a commission to the owner of the website
This glass bowl centerpiece is already beginning to take shape.  The wonderful, heady scent of these flowers is why I love working with them so much!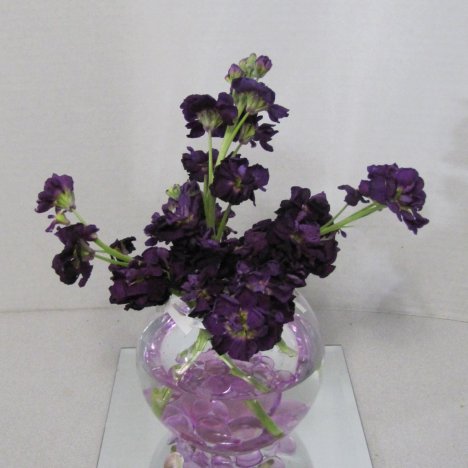 Let's add a few more stems, because they are a large part of the overall design.  These flowers come in many different colors, including whites, creams, soft pinks, deeper pink, lavenders and purples and is available all year round.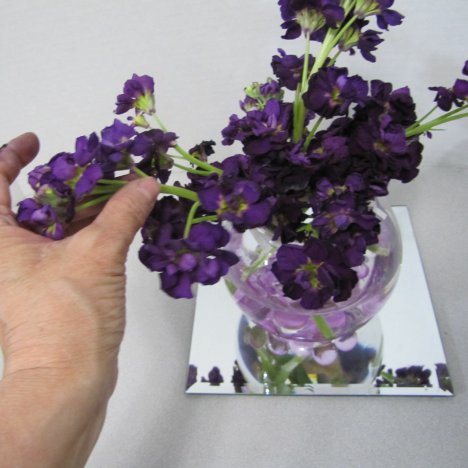 Can you already spot the next "hole" in the design?  If you do, you'll begin to get a sense of what flower design is all about.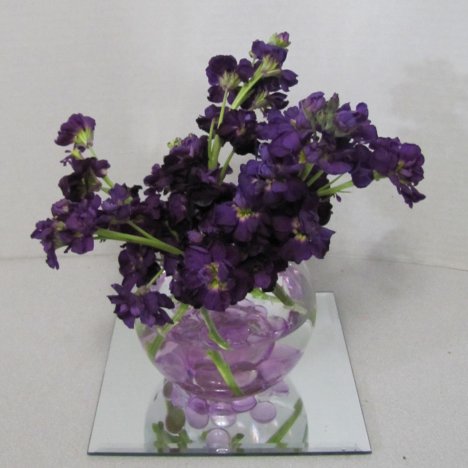 Always work with your flowers,  Don't be dismayed if they aren't ramrod straight.  Learn to use those graceful curves and luscious blooms to the best advantage in your design.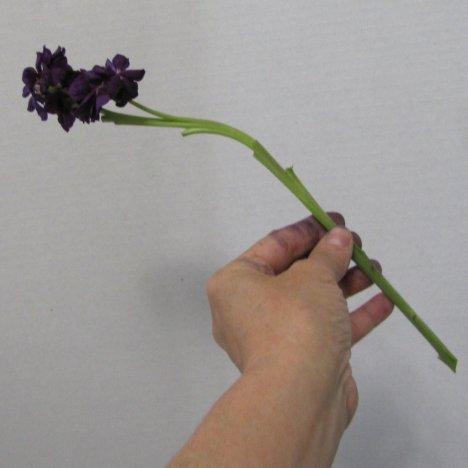 I'm beginning to wiggle the stems in gently, because I don't want to tear my grid apart.  Don't be worried if it does come loose after you are finished with your centerpiece, because the stems will be interlocked in the glass bowl at that point.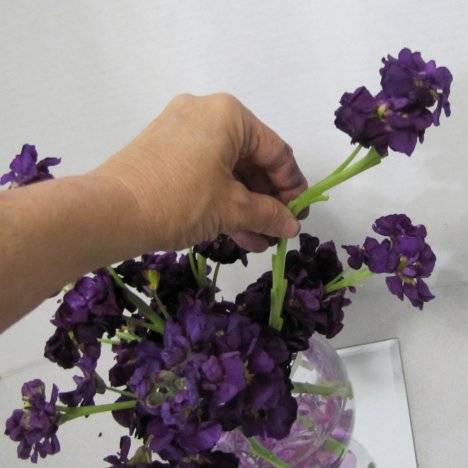 If cut low enough and massed together, stock is sometimes mistaken for hydrangeas, but it's a totally different flower variety.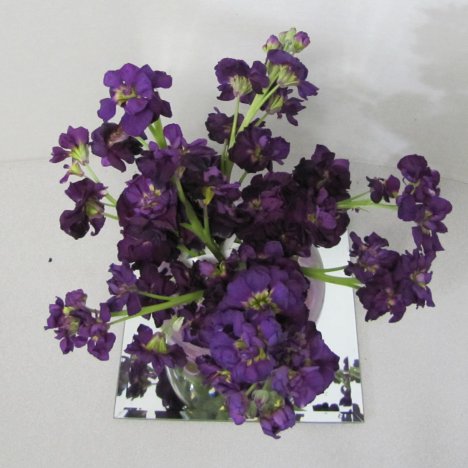 Remember the bear grass you wired together earlier?  Now's the time to plant it right in the center and let the blades of grass curve down on one side.