Fresh Flowers Wedding Cake
Following links on this website and making a purchase could result in a commission to the owner of the website
Ok . . . we've now prepared our flowers with toothpicks and are ready to insert them into the cake.  Coordination of this part of flower artistry is important.  You have to know when the cake is going to arrive and be prepared to decorate it on the wedding day.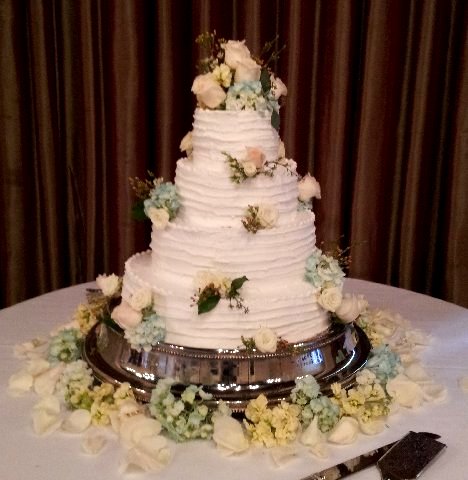 Here is a recap of the flowers I've prepared.  Hydrangeas, stock flower, wax flower, fresh leaves and roses.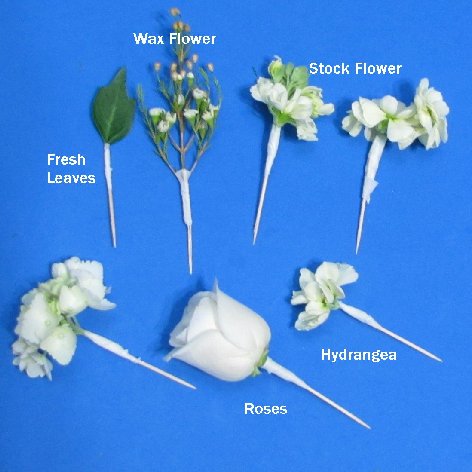 I begin at the top of the cake and work my way down.  Before placing a single flower, go around the cake and insert toothpicks where you want a flower cluster to go.  I put single toothpicks where I want a small cluster (maybe a single rose and a leaf) and two toothpicks where I want a slightly bigger cluster to be.
This allows you to space out your flowers and have a uniform, all over look.  Don't be too precise.  You don't have to measure exact inches apart or anything - just space out for a good overall look.
This also works for a garland winding around the cake.  Toothpicks are friendly and can always be removed - whereas taking flowers in and out of the cake can cause some serious damage to the cake and icing design.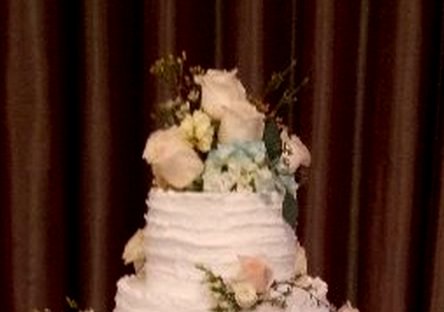 I start my cake top with a focal flower (usually the largest flowers you work with.)  You have to be careful not to overpower your cake.  You can create the cake topper on a foam holder beforehand if you are short of time.   You can also use an Oasis Iglu.  
If you use a foam holder, you must put a disposable plate of some kind to protect the icing from the wet foam.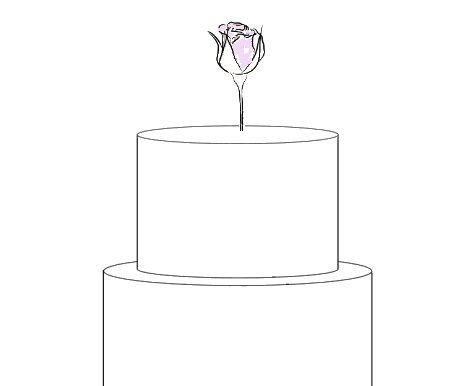 Stagger your focal flowers down.  If you have very large focal flowers (like asiatic lilies) consider using one open bloom with an unopened bud for height.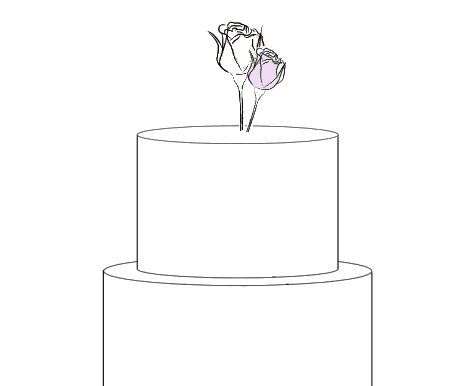 Add as many roses as you would like.  You can mingle in spray roses for a different size effect or a different color for contrast.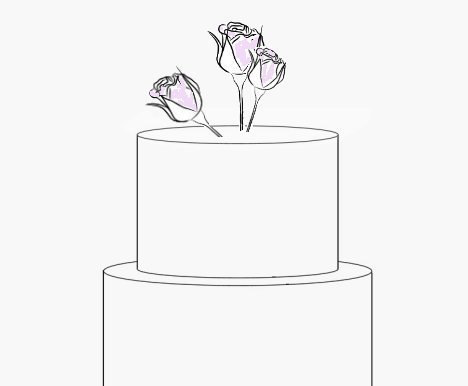 I added some cream stock in between the roses to help conceal their stems and add a contrasting color.  This helps conceal the rose stems and adds definition.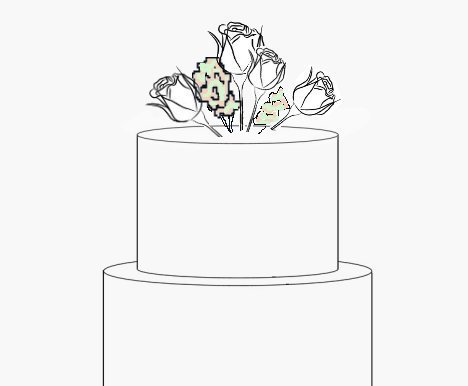 If any of your flowers will rest directly on the cake (such as the hydrangea below) take along a roll of waxed paper and you can put a small piece between the flower and the icing.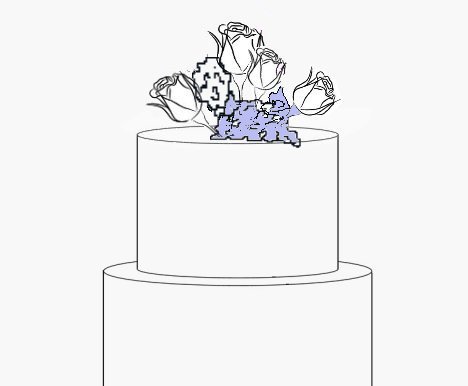 Finally, frame the back of your flowers with filler wax flower, making more height and extending just a little taller and beyond the focal flowers.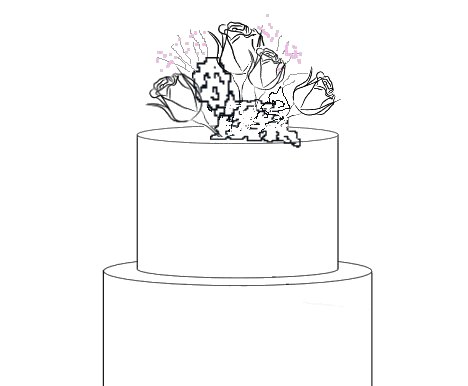 Remember - this is YOUR design.  Tuck in flowers until you are satisfied with the look.  Take care not to become "top heavy".