Flowers for a Wedding
Following links on this website and making a purchase could result in a commission to the owner of the website
Large urns and other flower containers can be purchased at your local garden center.  Lumber supply yards often have a large variety during spring and summer months.  I tend to choose lighter weight urns, since they are going to have to be hauled around and carried to wedding sites.
Although this urn looks like stone and heavy, it really is a lightweight composite material with the look of an old pot.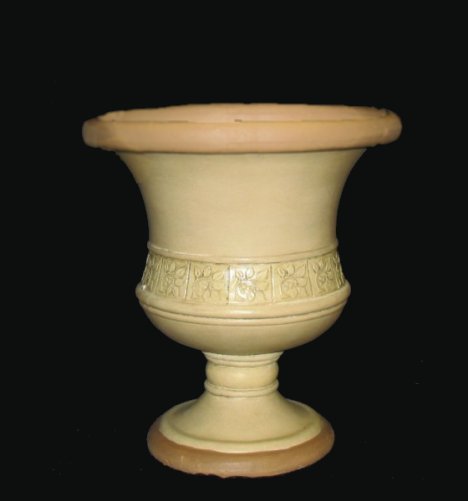 You have to plan for outdoor weather, so it is wise to weigh your urns down once on site.  I use paint cans filled with sand.  The handles make it easy to transport and carry.
Simply place inside the large urn and then pack it with filling such as plastic bags or newspaper.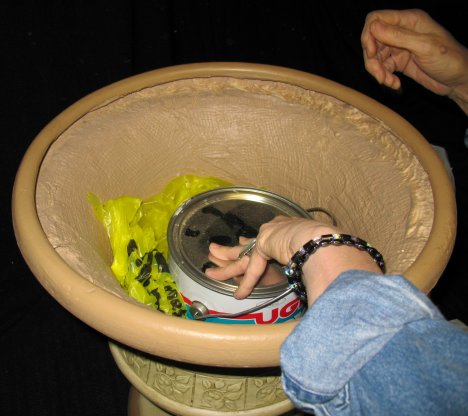 I make sure it's tightly sealed in so the weight doesn't move around inside the larger urn.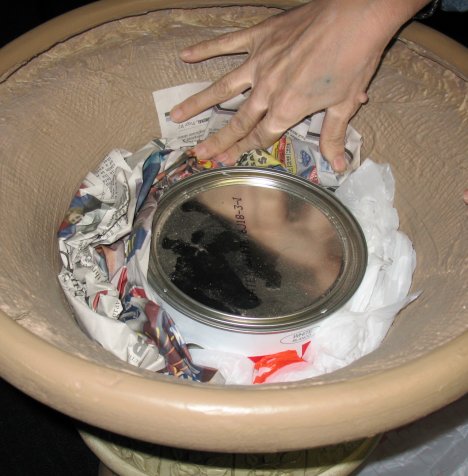 On top of the weights I place a large plastic container that holds the soaked florist foam.  There is no need to fill your entire urn with florist foam - that's rather a waste.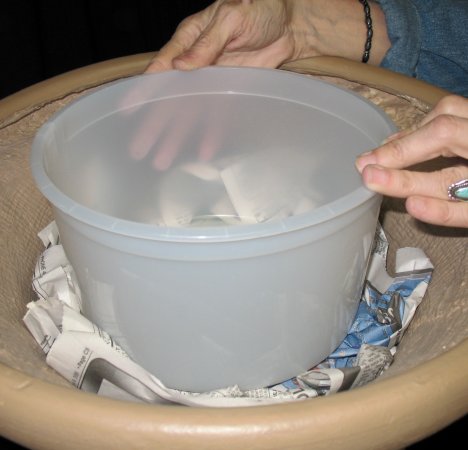 Again, pack the container down so that it doesn't move once in place.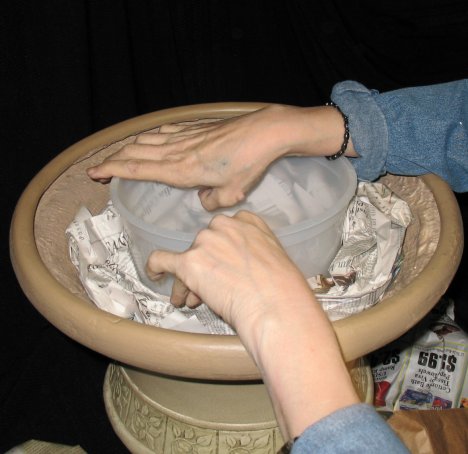 Now I'm ready to fill in my container with Oasis florist foam.