Flowers for a Wedding
Once you are finished and satisfied with the final look, mist the whole design well with a flower sealant such as Finishing Touch.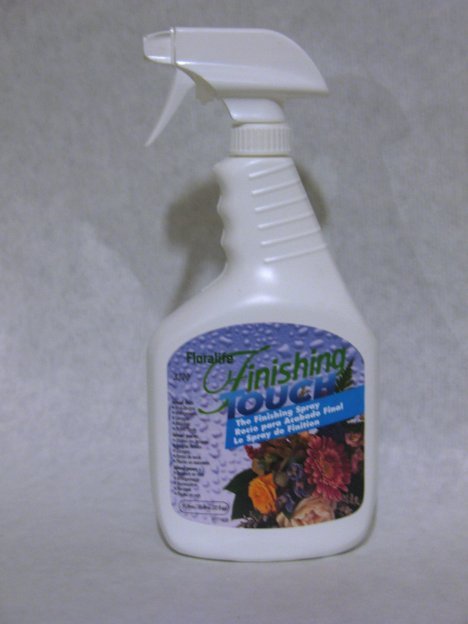 Be sure to ask that the venue be turned down cool and lights off (if possible).  Step back and take a look and see if there are any open "holes" that need to be filled in.  If you don't have a lot of flowers, fill them in more from the front and sides and leave the back open.