flowering a raquette
Following links on this website and making a purchase could result in a commission to the owner of the website
Decorating wedding arches can be done many different ways and with different kinds of florist foam.  This video will demonstrate how to give you a general guideline on using an Oasis Raquette and approximately the number of flowers you need to get this open, leafy look with roses and hydrangeas.  Keep in mind you can substitute other flowers, such as carnations for a rose and an Oriental Lilies or Sunflowers for the hydrangeas.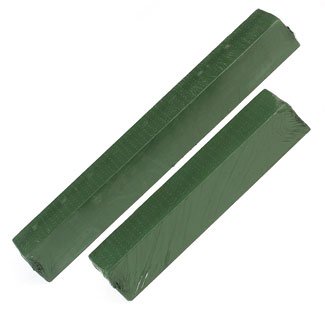 This demonstration is for a 27 inch Oasis Raquette.  These long foam bricks also come in 12", 18" and 36".  You will need to measure the length of your arch and determine which lengths you need.  Obviously you need to increase or decrease the number of flowers used in smaller or longer lengths of foam.
After float soaking the raquette in water treated with Crystal Clear Flower Food,  you need three 12" stakes.  These stakes are very porous and will swell up after resting in the wet foam and will tighten, giving it a firm grip on the foam.
I always place stakes in my raquette to make for easier attachment to your wedding arch.  You can find a detailed instruction with step by step photos here.  For the 27" raquette, you need three wooden stakes.  Insert the wooden stakes as shown in this photos.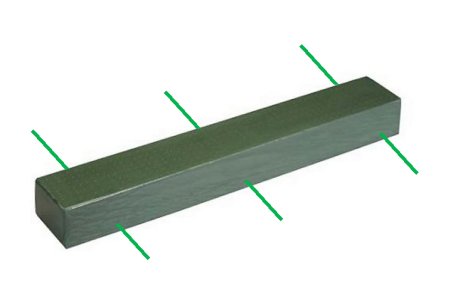 The stakes are pointed and will easily puncture the polyfilm covering the raquette.  (Do not remove this film, it helps hold in the water and slows evaporation.)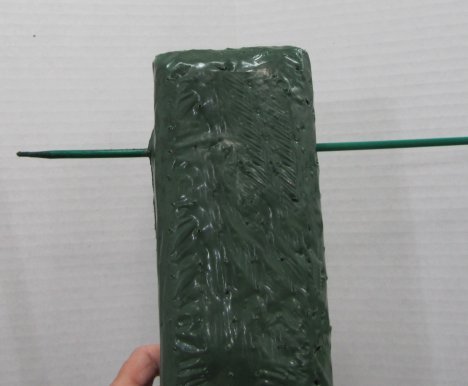 Those stakes make it much easier later to attach your flowered raquette to the metal or wooden arch.  You can attach with waterproof tape or zip ties.  It's MUCH harder to wrap wire around these pieces AFTER flowers, this is why you do it BEFORE greening or flowering in the foam.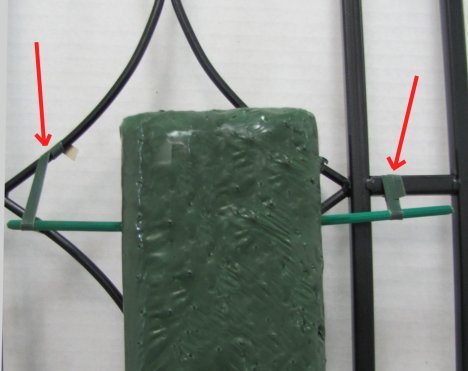 You will need to measure your arch.  You have to decide if you want lots of leafy greens showing or a solid mass of flower (or somewhere in the middle!).  I like greening in first, because it takes a lot of flowers to mass in one 27" raquette!
Check out this simple tutorial and ratio of flowers to greenery: