Fresh Flower Garland
Adding Greens and Fresh Flowers
Oasis garland is made of quality florist foam held in place by strong netting, separated into cylinders so that the final garland can be draped or wrapped around various shapes.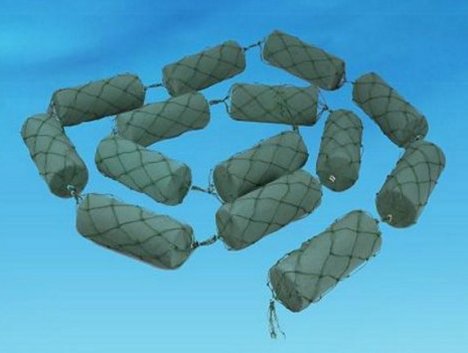 I generally notch the ends of the strong boxes that the dry packed flowers arrive in.  I tape the netting ends securely in place, holding the soaked cylinders suspended for easy insertion of flowers.  After designing, lightweight tissue can be crumpled and support the flowered foam.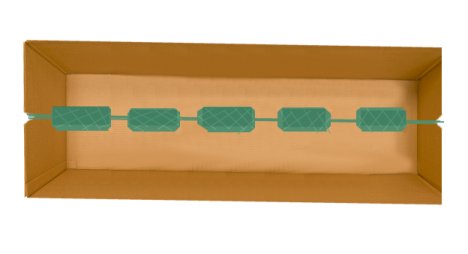 The netting is strong fibers that can be used to hang or suspend the cylinders.  The individual foam cylinders can be cut to various lengths and used for various purposes.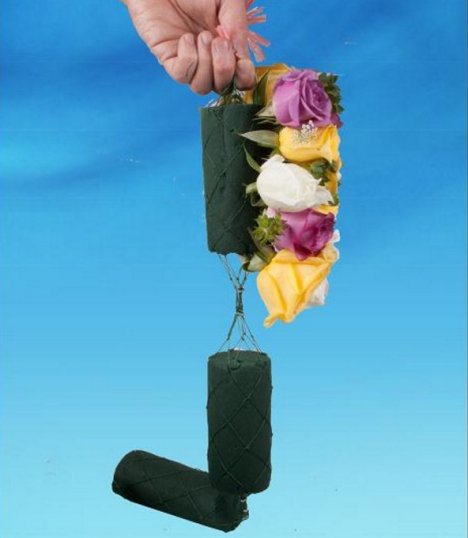 The netting between the cylinders gives the final design flexibility.  Lengthen the stems at the ends of the cylinders to cover the gap between the foam pieces.
The hanging of the flowered garland and the natural drawing of the fresh flowers can deplete the cylinders of moisture.  Be sure to keep the Oasis foam well saturated, replacing the water as needed by dribbling water under running water until the wedding date.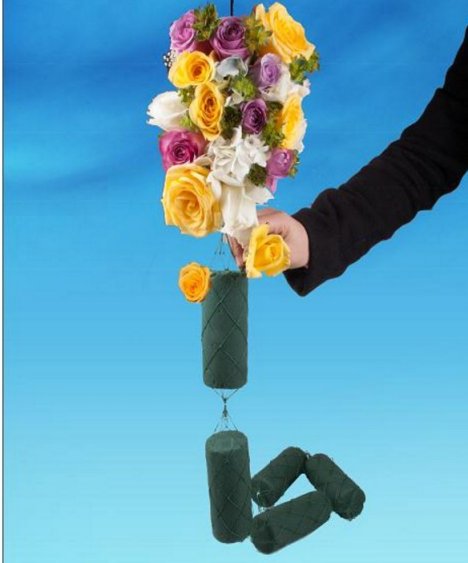 The use of greenery can spread out and use less flowers.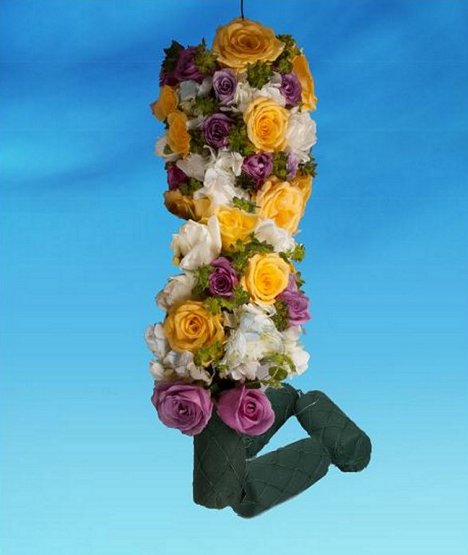 The finished garland is truly stunning, lush with flowers.  Please remember that wet oasis and fresh flowers can weigh quite a bit.  Any hooks or anchors should be solid and able to support the final weight of the garland.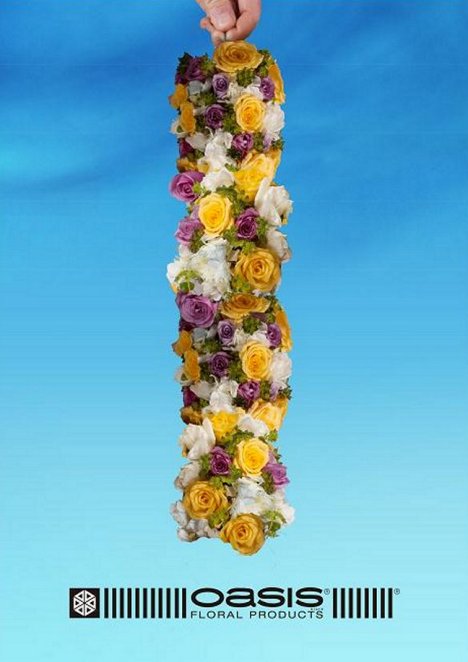 Transporting the flowers can be in the same boxes if you choose to design the garland suspended in the box as shown.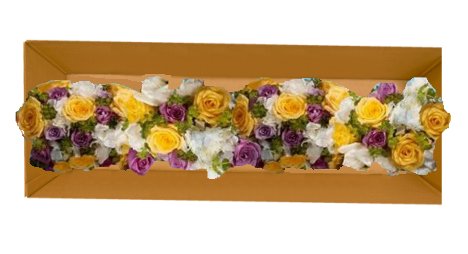 Free Flower Tutorials