flower chandelier
Following links on this website and making a purchase could result in a commission to the owner of the website
A flower chandelier that hangs above your wedding ceremony, your bridal table or dance floor isn't that difficult to make.  You do have to consider how to hang it with plenty of support, yet use nothing that can damage your venue property.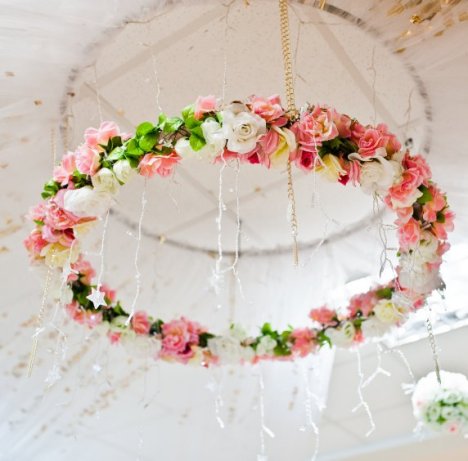 The professional chandelier framework makes it easy to hang since it comes ready to decorate.  It is 15.5" in diameter.  The coiled rings make it easy to weave in fabric, flowers and other decorations.
Need a larger frame?  Attach to the frame pictured above with fine chain to an adult hula hoop, which actually comes in pieces and can be altered to different diameters.  Adult hula hoops are weighted (meant for exercising) and are sturdier than a child's hoop.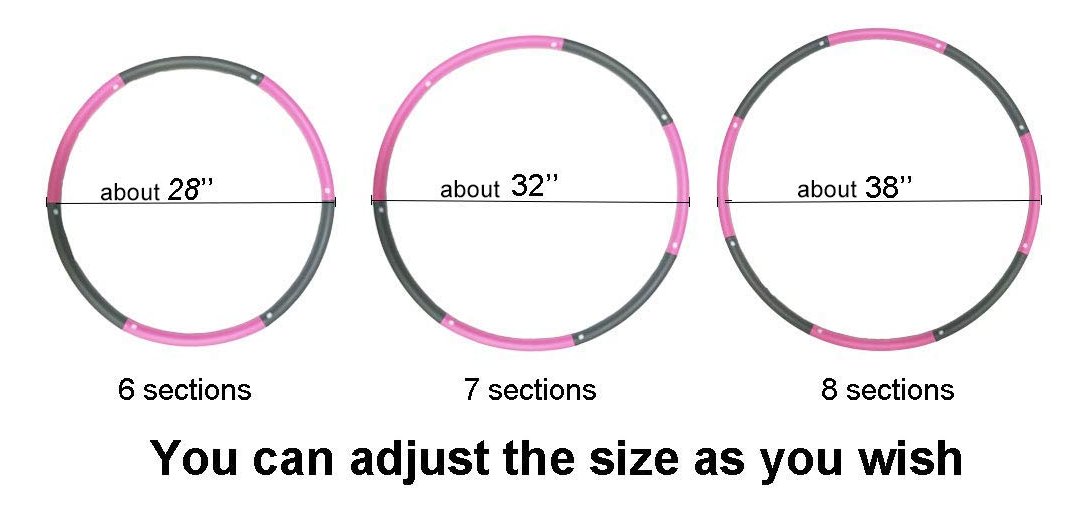 When I decorate a flower chandelier, I take steps to ensure the hoop colors are concealed.   Use green stem wrap to cover up the colors of the hula hoop.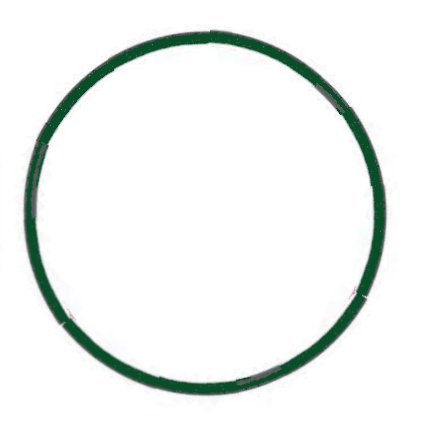 Wrap a greenery garland around the hoop.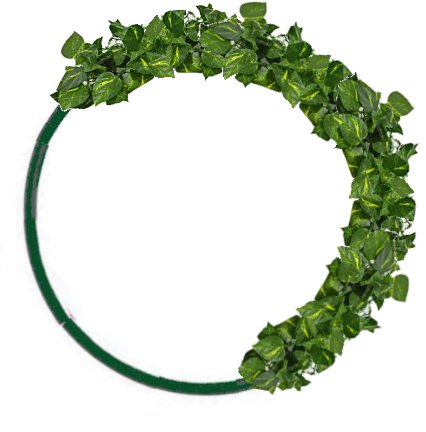 If you don't want the fine chain as the attachment, Tie lengths of ribbon around the diameter, so you can use them to tie the greenery hoop to the flower chandelier.  The lengths of chain or ribbon have to be exactly the same and equal distances apart to ensure that the hoop doesn't hang crookedly.
Start off by gluing in some large headed flowers, like these pink silk peonies.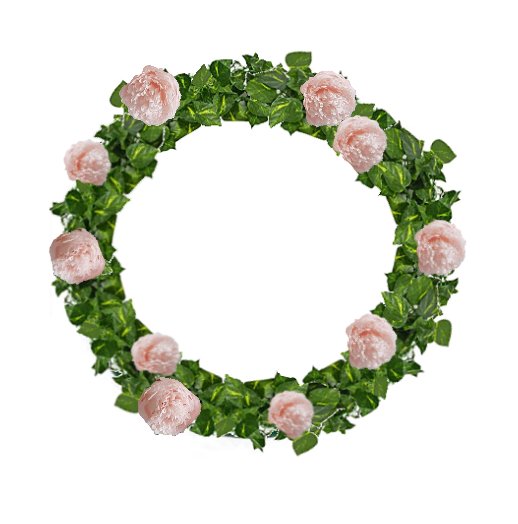 Add in some slightly smaller headed flowers, such as these creamy roses cut off bushes.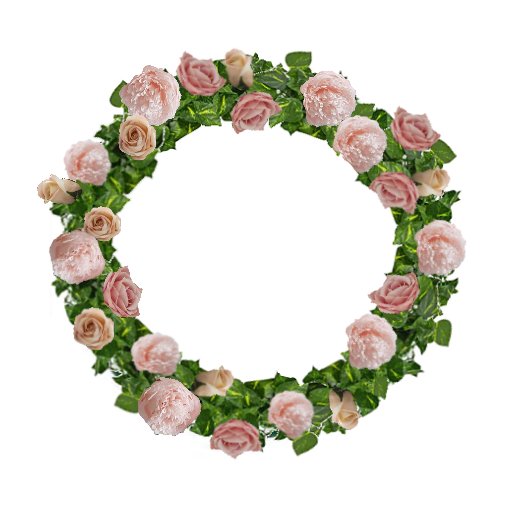 I tucked the smaller bud roses close to other flowers.  Don't be afraid to cluster some colors together.  They don't have to be perfectly spaced apart.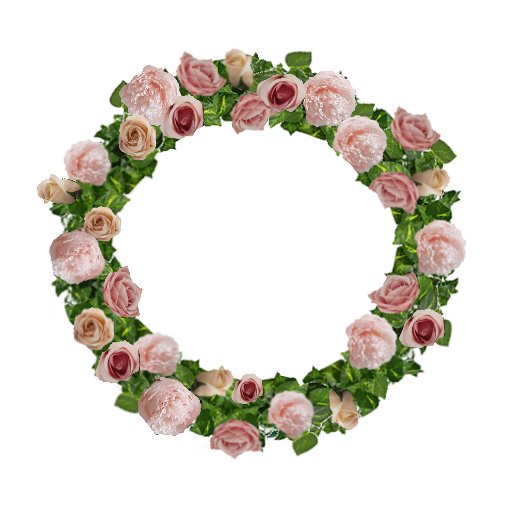 I then cut different components from some mixed variety bushes.  If you weave in battery lights, be sure to choose the ones controlled by remote control, as when highing high they are difficult to turn on and off.
How many flowers you need depends on how full you want the rings to be.  These type of rings can also be used creatively as a backdrop for your backyard wedding ceremony.  The nice part about the adult hula hoops is you can vary the size. 
Be sure to use invisible ties (such as fishing wire) and not only attach to a sturdy branch, but to a stake driven in the ground in a upside down "V", ensuring the the wreaths don't sway in the breeze.