prom corsage
Following links on this website and making a purchase could result in a commission to the owner of the website
Finishing this prom corsage, you'll have to decide when and where more flowers or bow loops are needed.  I saw a few areas in this design that I decided needed another bud head.  I simply snipped the tight bud off and dipped it into floral adhesive.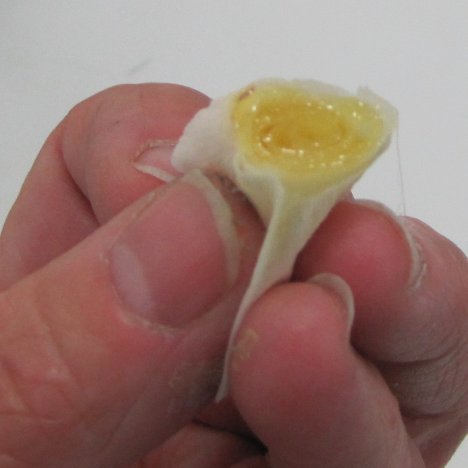 I slipped it next to a larger bloom at the bottom of the corsage.

See how it points upward at a pleasing angle and filled that small gap.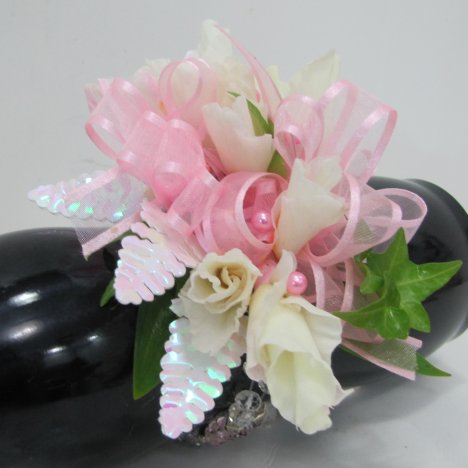 The flowers should face straight up in the center of the design and gradually tilt outwards, eventually curving downward around the wrist.

I still see another gap on the right side, right above the white laser leaf.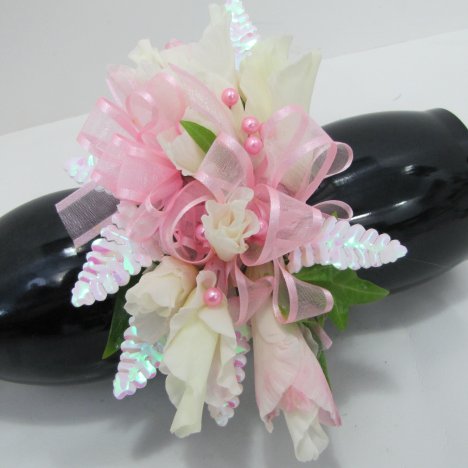 I decided to make another few loops of ribbon as I did before, wiring and dipping the stem into glue before inserting it into the corsage design.

I've still left an opening on the same side, however, as I plan to add decorative colored wire loops into this corsage and add a sparkling rhinestone in the right side in the middle of the bow.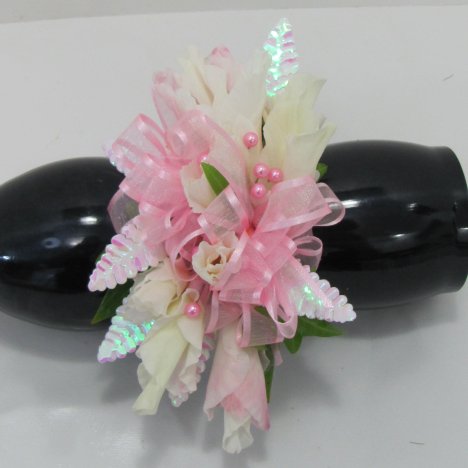 Make corsages sparkle and shine by adding loops of colored wire accents.  

This wire comes in 10 beautiful colors.  The 28 gauge wire is easy to bend and twist even by hand.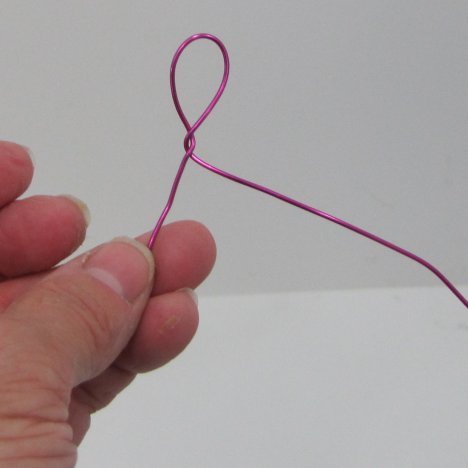 Make multiple loops and tape at the bottom with florist tape.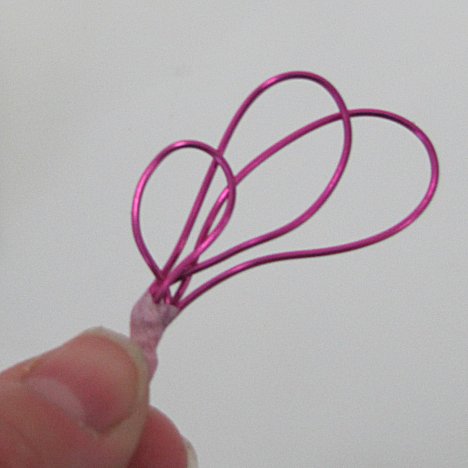 Dip the ends in florist glue and insert deep into the corsage under the bow loops and above the laser leaves.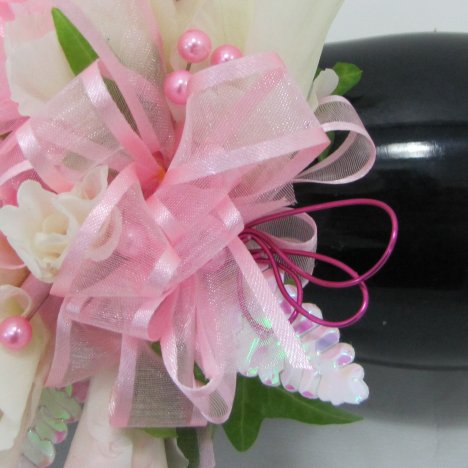 Repeat and add more loops of skinny wire here and there in the design.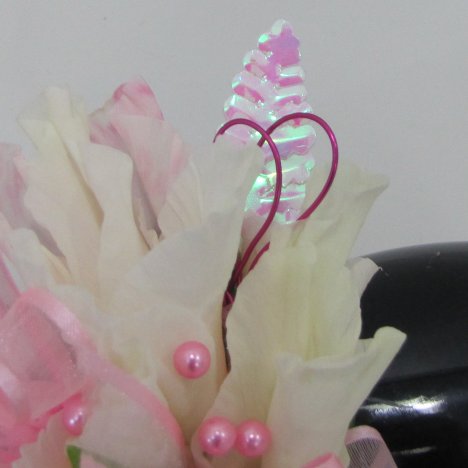 Tuck a double loop in the near center, close to the bow loops there.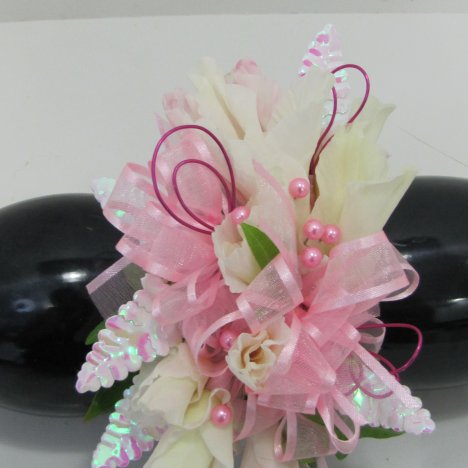 It only takes a few loops in a contrasting color to add a wonderful finishing touch of elegance to this lovely wrist corsage.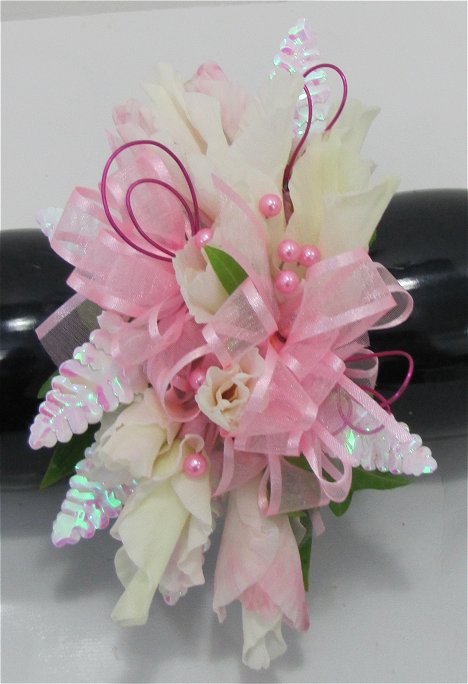 Rhinestone accents can make a simple corsage seem rich and expensive.  They are available in my online store and come in a variety of styles.  All are mounted on a aluminum stem that can easily be cut to a variety of lengths as needed.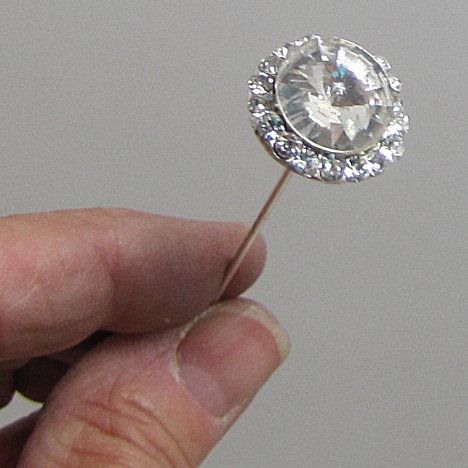 I cut the stem short, dipped it into the flower adhesive and pinned it deep into the bow on the right side of the corsage.  The corsage is now finished and needs only a good misting with a sealant spray until needed.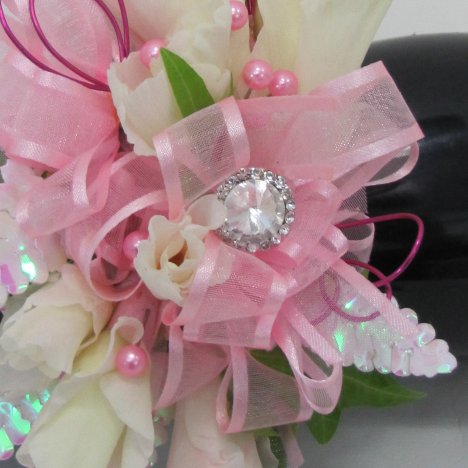 These corsage instructions are just one of many free flower tutorials available on my website.  Be sure to check out how professional florists create beautiful corsages, boutonnieres, bridal bouquets, centerpieces and large altar sprays.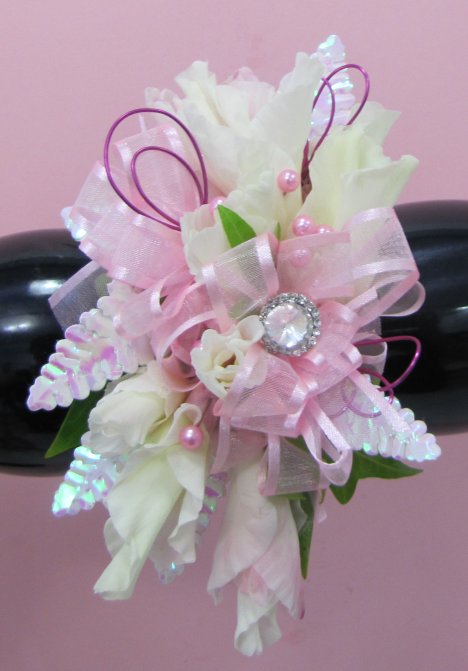 Don't forget that decorative accents such as pearl pins, colored wire and rhinestone accents can add lovely professional touches to your own corsages.