fall table centerpieces
Following links on this website and making a purchase could result in a commission to the owner of the website
Fall table centerpieces often include candles.  If you use a candle pick as shown below, you must be sure to cover the mechanics so they don't show later.  The leather fronds are angled in, to conceal the bright green plastic.
Now you can begin adding more pieces of the leather leaf, working from inside to the outer edge.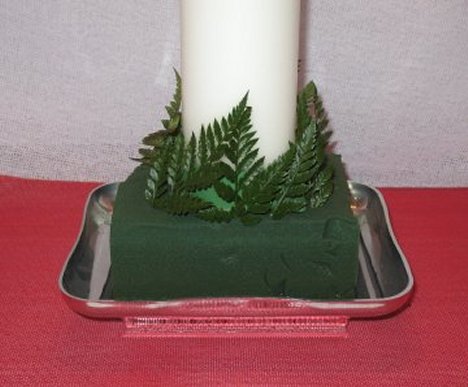 There are basic steps to greening in your centerpiece.  Leather leaf fern is cheap, easy to work with and lasts a long time as long as the foam is kept watered.
This is going to be a traditional "long and low".  Florists refer to this on centerpieces than are kept low so guests seated at a dinner table can see each other's faces while dining.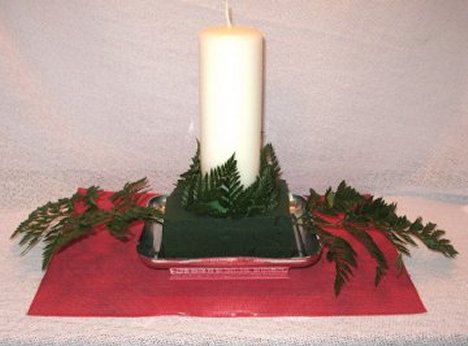 Insert two long pieces of leather leaf on both sides.  As you insert the cut end into the foam, angle upwards slightly so that the fern curves down towards the table.
The length of the fern on both ends and sides are going to determine the final size of the centerpiece.  Typically, try to make the length on both sides 1 1/2 times the length of the candle.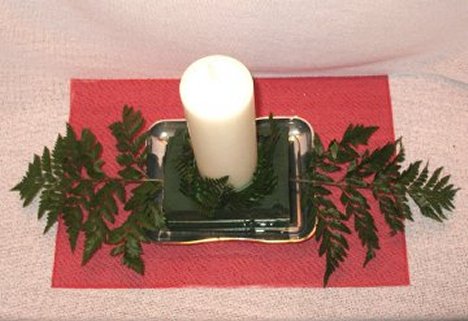 Here a view from the side shows how much length to put.  This is typically meant for a long, narrow table rather than for a round table.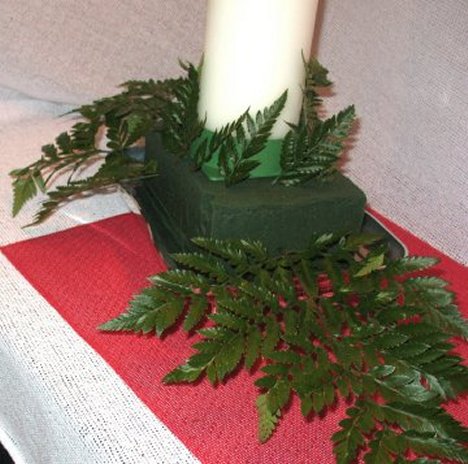 The leather leaf fern quickly begins to fill in the framework of the centerpiece.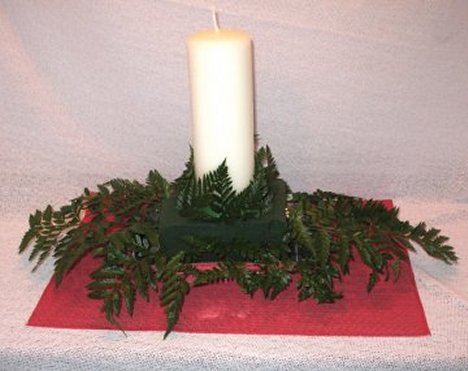 You'll need longer cut stems as you move from the center outwards from the candle.

Give yourself enough length to penetrate deeply into the foam.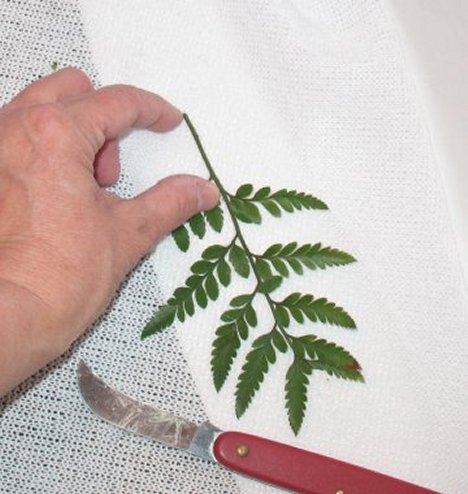 The pieces of fern closest to the candle are inserted straight up.  Begin to angle outwards and have the pieces get longer under they are angling downwards at the bottom of the floral.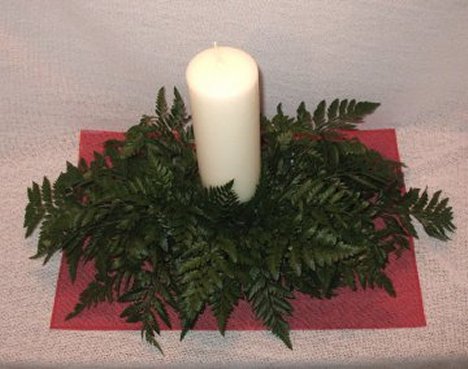 Learn to work with the natural curve of the fern to achieve a graceful, natural look that mimics a growing fern.  The longest and lowest stem tips should barely brush the tabletop.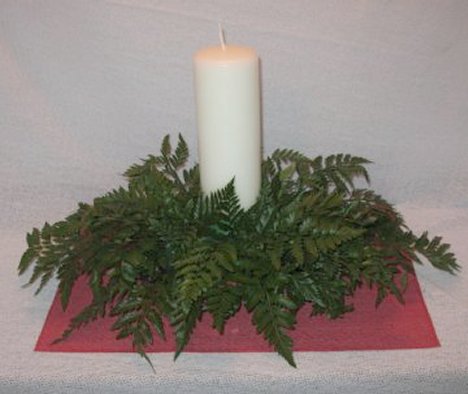 I enjoy making centerpieces interesting by using different kinds of mixed greenery.  Here I'm going to insert some seeded eucalyptus - one of my absolute favorites.