fall daisy boutonniere
Following links on this website and making a purchase could result in a commission to the owner of the website
This fall daisy boutonniere has deep rich browns paired with mixed greens.  Daisies have regained popularity with brides.  This lovely flower often symbolizes love.  Although white is still the most popular, they do come in natural shades of pink, lavender, oranges, yellows and browns.  The bright colors you see are usually dyed.
Feel free to tint your daisy with light mists of professional flower tint spray.
You can see how amazing the daisy can be when clustered with mixed greenery.  The best part is this flower is one of the hardiest, allowing it to stand up well for outdoor weddings and photo shoots.
For this boutonniere tutorial, you will need:

Fresh chrysanthemum daisies are are a very hardy and enduring flower.  They work well in all manner of wedding designs, including cut work such as bridal corsages and groomsmen boutonnieres.
Several flower heads are on one stem, making this a very affordable flower.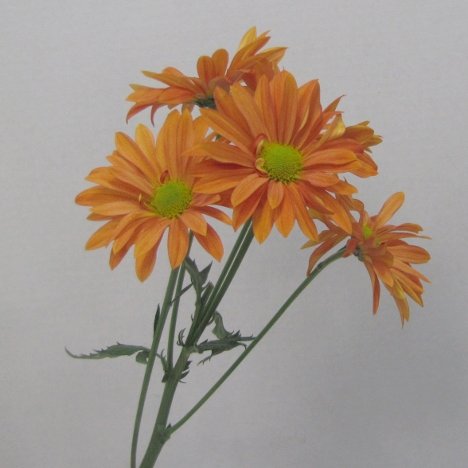 Wire the flower head so you have the flexibility of gently bending the flower forward when resting on the lapel.  You can use the hook wiring method with standard daisies, bending the wire into a hairpin shape and pulling it down gently into the flower center to conceal it.

Tape with floral tape, stretching and pulling with a downward motion as you cover the wire.

Once wired and taped, you can bend the head of the flower forward, being careful not to snap the flower head off the stem.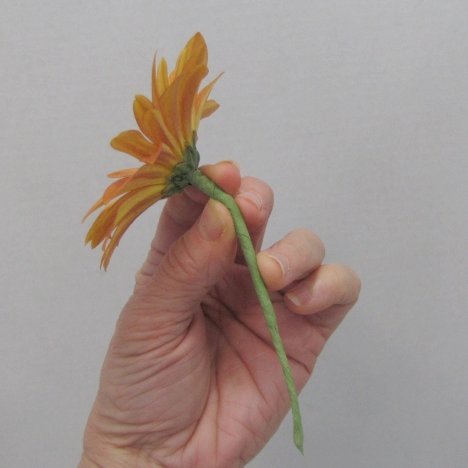 Once in this position, the flower will lay against a tux lapel with it's head facing outward rather than upwards once pinned.
This flower is now ready to add greenery.

Israeli ruscus is a long, tapering greenery with glossy green leaves.  I love using it in all kinds of wedding work, including altar sprays, candelabra flowers, cascading bridal bouquets and (as I'll show you here) in both corsage and boutonniere work.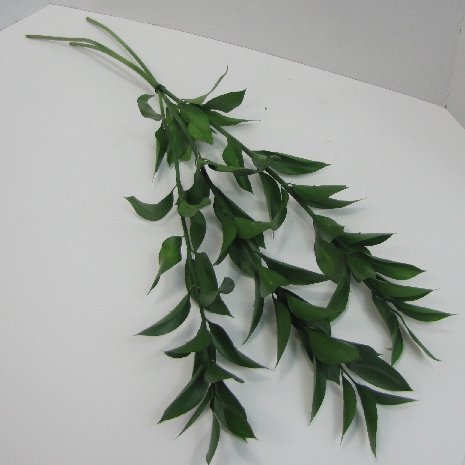 I am going to take a small leaf of ruscus to back the daisy boutonniere with.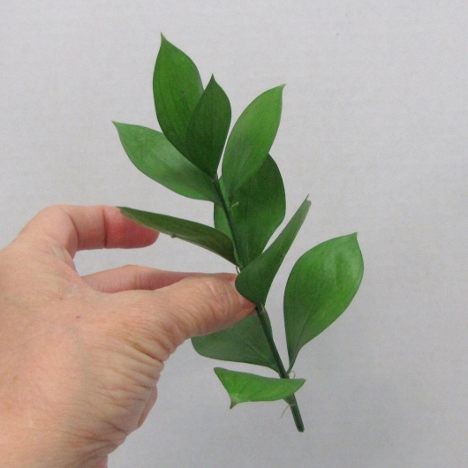 I first strip off a few of the bottom leaves and set them aside to wire individually if needed.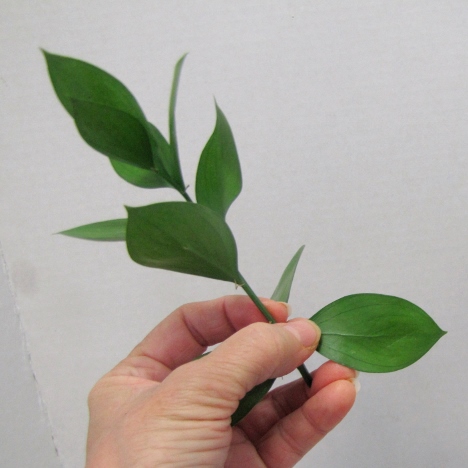 This is a perfect size for the back of my single headed daisy.