DENDROBIUM ORCHID WEDDING CAKE
Following links on this website and making a purchase could result in a commission to the owner of the website
After you have all the dendrobiums for this wedding cake cleaned and taped, you can transport to the venue after the cake is delivered or give the fresh flowers to the cake maker for insertions.
It's so simple.  Simply start at the bottom on the backside of the cake.  Insert the flower on it's side, with a diagonal insertion into the bottom of the cake.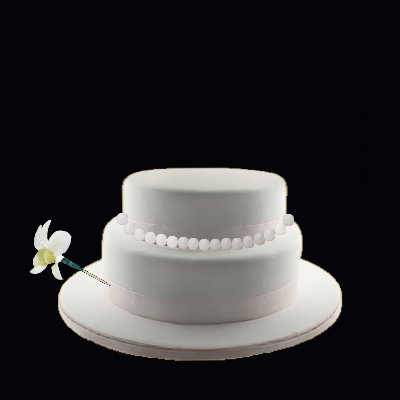 Insert only into the depth of the toothpick into the cake.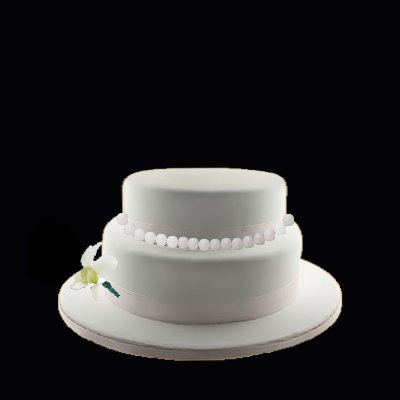 Add the next dendrobium, slightly overlapping the first, inserting this once as a slant as well.  Continue filling in the fresh flowers around the base of the wedding cake.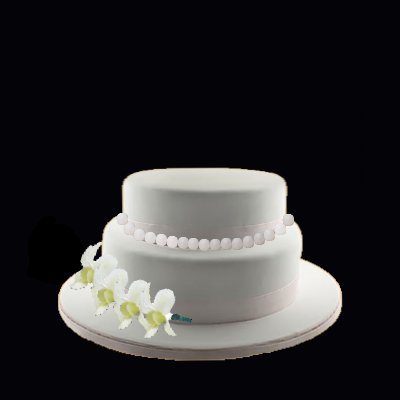 Once the bottom flowers are in place, you can start on the cake topper.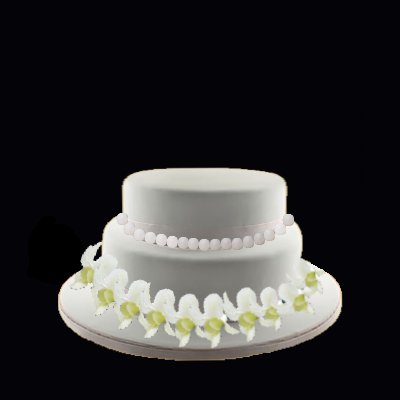 Insert the first flower straight upward in the center.  Make this your tallest flower.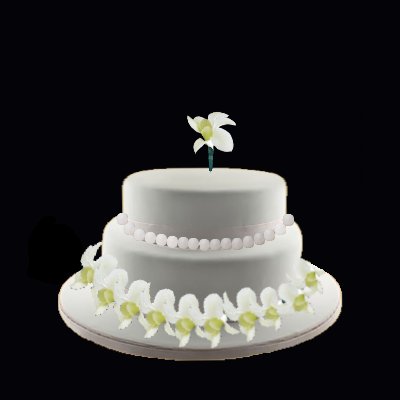 Insert more dendrobiums around this center flower pick, inserting in at an angle.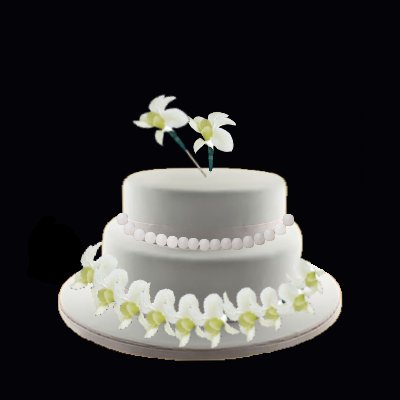 Insert deep until the petals lightly brush the cake top.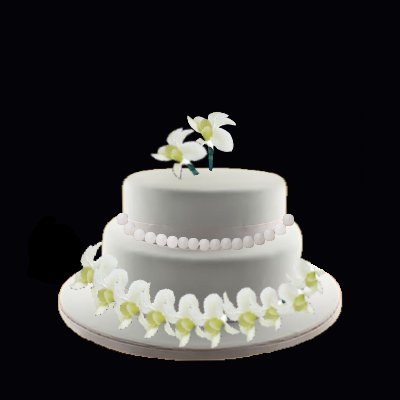 Repeat this same action with more dendrobiums, encircling the center orchid.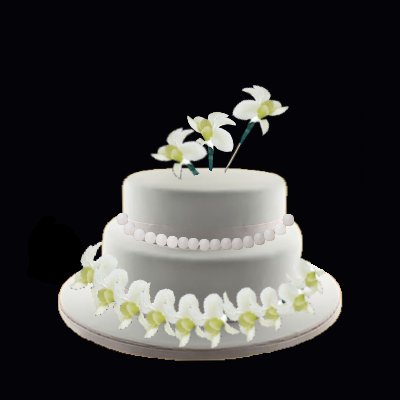 Continue until you have a pleasing mound of orchid blooms that should conceal any stems or stem wrap.