crystal boutonniere
Following links on this website and making a purchase could result in a commission to the owner of the website
A crystal boutonniere accents can make the lapel buttonholes sparkle.

Sparkling stones are set on flexible wires and can be wired or taped into any design.  They come in assorted colors that can be worked into your wedding palette.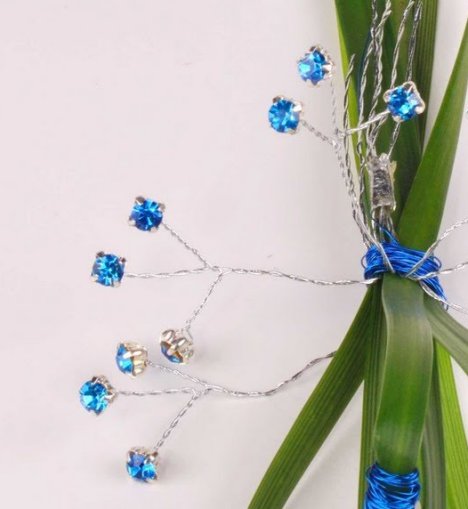 Lay the crystal wire against the front of the boutonniere and tuck it in between the two flower heads.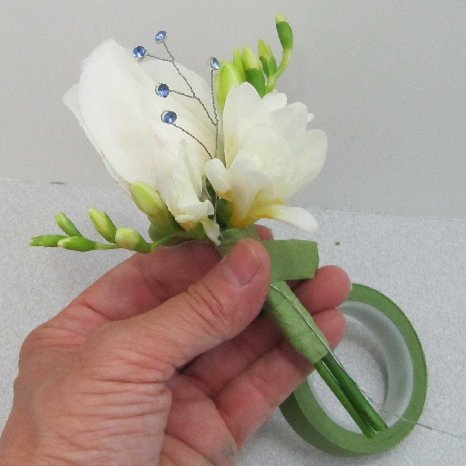 Nestle the sprays against the rose, bending the wires if necessary to face all the stones forward.
You can make a boutonniere special with your attention to each detail.  Fresh greenery adds color and texture to every design.
For this boutonniere, I'm going to add a couple of salal leaves.  Also known as "Lemon Leaf", this popular greenery has broad, well-formed leaves that are great for framing larger flower heads.
You can see how adding the backing to this lapel flower will give it a dark background that makes the white flowers pop.
The leaves have very small lateral stems, however, and I prefer wiring each leaf individually so that the placement in the boutonniere is completely controlled by me.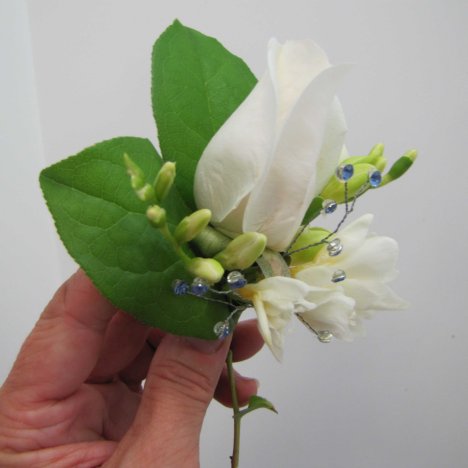 Take a 22 gauge wire and pierce the leaf in a stitch pattern.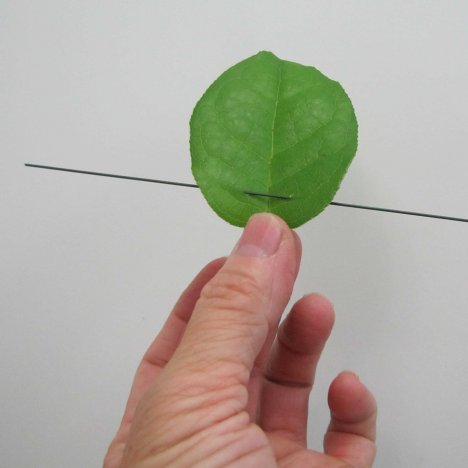 Squeeze your thumb and forefinger on the stitch and bend the wires downward to parallel the leaf's own stem.
Use green florist tape to bind the wire and create a reinforced stem.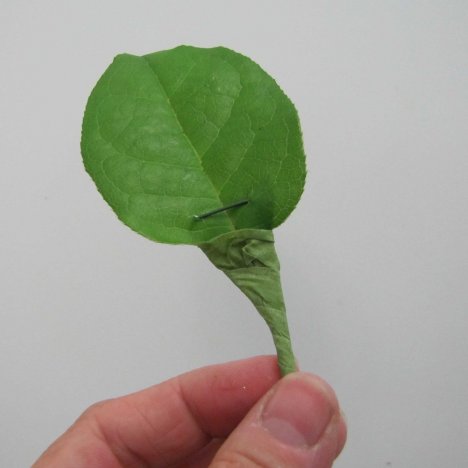 Cover your elements both front and back and gently bend your leaf slightly forward so it will press tightly against the back of the rose.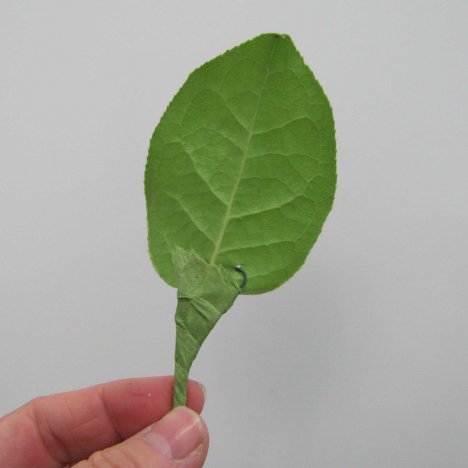 Tape the leaf in place using florist tape.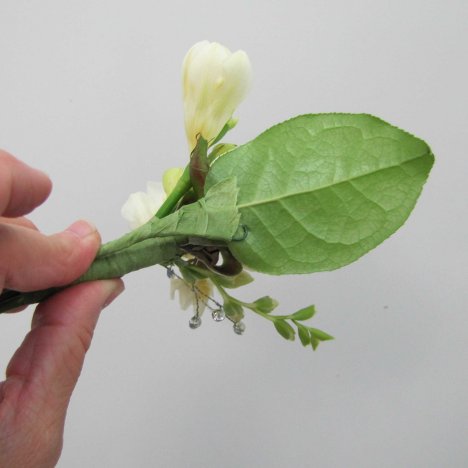 Professional florists make a boutonniere design special with attention to details.  Adding more elements such as salal leaf also adds more wire stems and bulk at the bottom of the design.

Note that I only taped down part way on the boutonniere stems.  I want the freesia stems exposed at the bottom so that they are part of the design.

I do not want the taped wire stems from the leaves, however, so I bent them outward from the bottom of the boutonniere and cut them close to the bottom of the florist tape.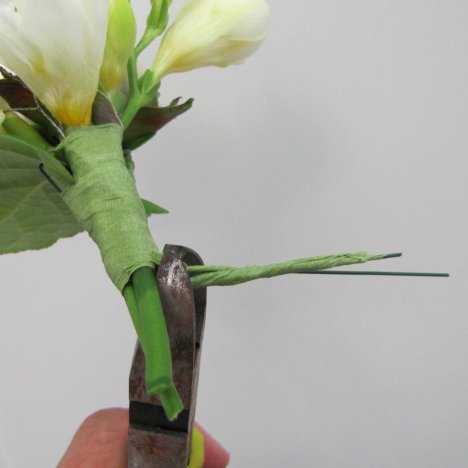 Use a little more tape to make the binding smooth and assure that there are no raw edges of wire to snag material or scratch the wearer.