Church Wedding Flowers
Following links on this website and making a purchase could result in a commission to the owner of the website
The container you choose is going to govern how large the floral can be.  Florists sometimes use urns, deep containers, or bowls similar to the ones shown below.
These containers are made out of heavy plastic overlaid with a metallic finish.  True metal containers are prone to rust or discoloration.  For weddings, professional florists tend to use containers like below because they are inexpensive and not as heavy to transport.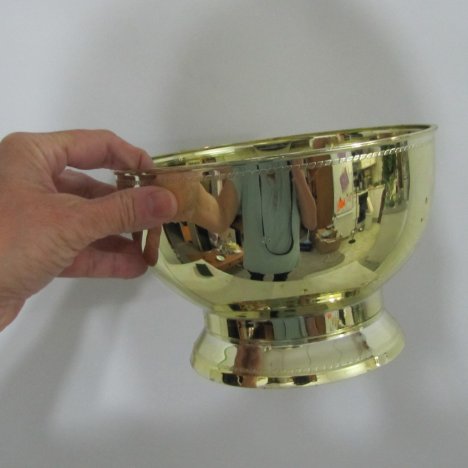 The bowl has to be deep enough to support a large block of Oasis foam and waterproof.
This one measures approximately 7 inches across and is deep enough to support a tall, elaborate centerpiece for church decorations.
Keep in mind that size matters.  I tend to go with inexpensive flowers so I can make large arrangements that don't blow away a bride's budget.
These flowers have to bee seen from 20 feet (or more) away by guests.  Tiny expensive flowers like freesias and miniature callas just don't have a large enough impact to be worth the added expense.