centerpiece wedding ideas
Following links on this website and making a purchase could result in a commission to the owner of the website
Your centerpiece wedding ideas should be coming together.  As you can see - even the greenery alone gives color variety and texture to the design before you insert one single flower.
One of my next favorites is boxwood.  It is available in both solid green and variegated tones.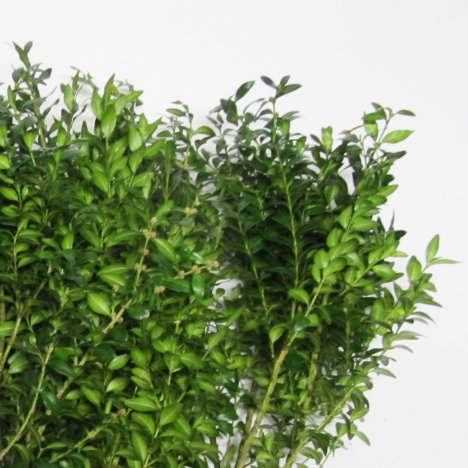 One main stem has a lot of individual laterals.  These are a shrub, so you may want to have either Oasis Bunch Cutters or Branch Pruners to handle the heavier stems.
Lovely boxwood doesn't really have a curve to it - so you can insert at different angles depending on your placement.
It doesn't take a lot of stems to get this great mix of greenery.
I love seeded eucalyptus.  It is available with or without the natural sage green leaves.  Just the seeds alone are referred to as "naked seeded eucalyptus".
Tuck it here and there among your leaves.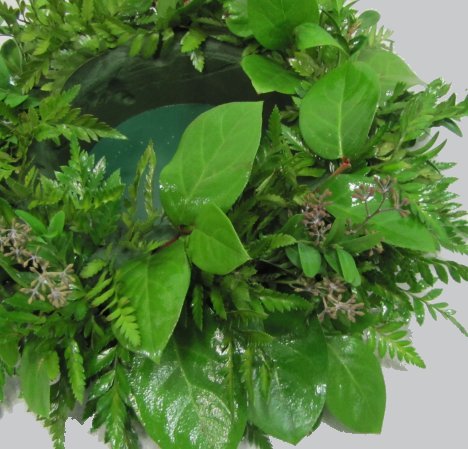 There are a lot of different grasses, but I like using Lily Grass because of the long blades that are stiff enough to insert into the foam without wiring or using cowee picks.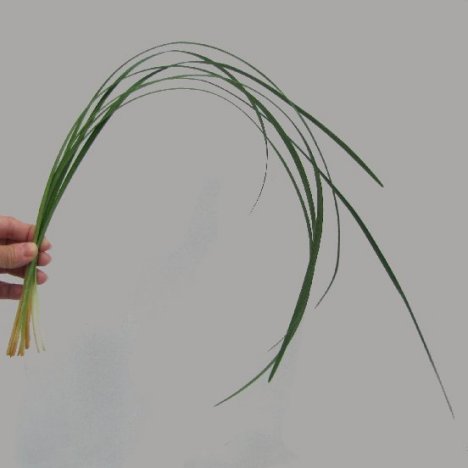 It comes in both solid green and the variated as shown below.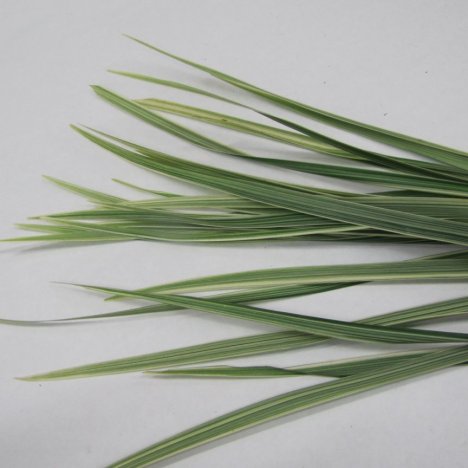 You can loop the grass for more drama in both centerpieces and bridal bouquets.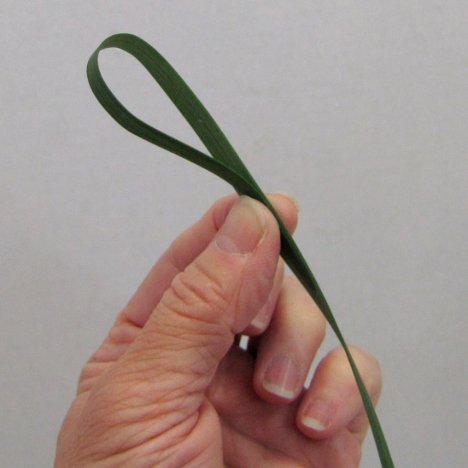 To create loops, cut a sharp diagonal on each end of the blade of Lily Grass and, bending the grass and pressing the ends together,  insert both cut ends into the foam.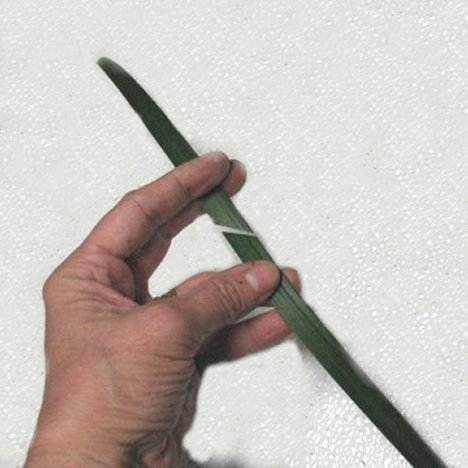 Lily Grass is stiff enough to insert into the foam.  Bear Grass is much thinner and needs to be wired before inserting into the foam.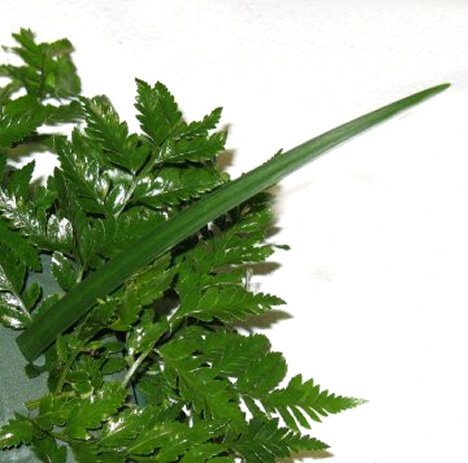 You can make these loops ahead of time and insert them in clusters for the greatest impact.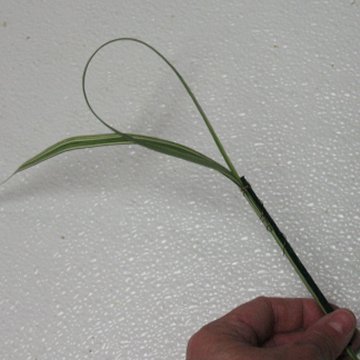 Your design wreaths can be made up ahead of time and the flowers inserted later if you wish.  Greens last longer than flowers.  Just be sure to rewet the foam as needed.  
Florists spray greenery with Chrysal LeafShine.  This leaves a glossy finish that removes white splotchy stains left by hard water and cleans off the pollen found on some leaves.  Use this on the greens only.  You can seal in the moisture after flowered with Finishing Touch Flower Sealant.