carnation wedding altar decorations
Following links on this website and making a purchase could result in a commission to the owner of the website
Carnation wedding altar decorations are stunning when paired with a multitude of pillar and taper candles.  To create a similar look, you'll need the following hard goods and fresh flowers:
After soaking both 27" raquettes in water treated with Crystal Clear Flower Food, tape the two raquettes together with the waterproof tape.  Be sure that the plastic tray on both raquettes are on the bottom before taping.  Take wood picks and push in at a slant, pinning the two bars together in several places with the wood picks.  The soft wood swells once wet, tightening and anchoring the raquettes together.  Do this in several places.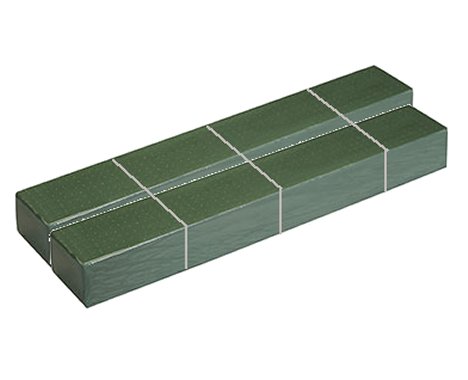 Soak the regular brick of Oasis in water treated with Crystal Clear Flower Food.  With a long knife, cut the Oasis bricks in assorted squares.  You need six squares for the pillar candles to rest on and then 2" squares for each taper candle.  Make them assorted heights.  These are going to be your candle markers.  You pin each block of foam where either a pillar candle or taper candle will rest, making them assorted heights.
Pin this blocks of Florist foam to the raquettes with the wood picks, effectively marking each place that a candle will be inserted later.
Use the waterproof tape to wrap wood stakes around each pillar candle at the bottom.  These later will pin down into each larger square of foam that is pinned to the raquettes each place the pillar candle is to rest.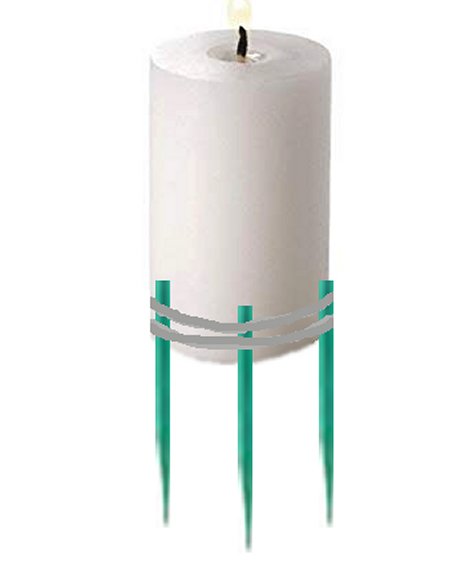 Flower in your raquettes, making small slits for each flower stem with the point of your florist knife.  Do not insert any flowers directly on the foam squares where the candles will be inserted.  Do not place the candles into the arrangement until it is in place at the wedding venue.  It's too difficult to keep candles from breaking enroute otherwise.
Using Floralock Stem Adhesive to secure the flower stems after designing.  Mist well with Finishing Touch or Crowning Glory and allow to dry.  Keep in cool dark area, replenishing water as needed.  Do not allow raquettes to go dry.
Wrap the pillar candles with the ribbon and glue in place.  Wrap the beaded garland around the ribbon and glue into place.
If you need more help with flower designing on raquettes, check out this step by step tutorial.