Bridesmaid Bouquets
Adding in Variegated Leaves
Pittosporum comes in both variegated and solid green.  Since my flowers are monochromatic (all one color), I introduced a little more contrast by using variegated leaves as part of the design.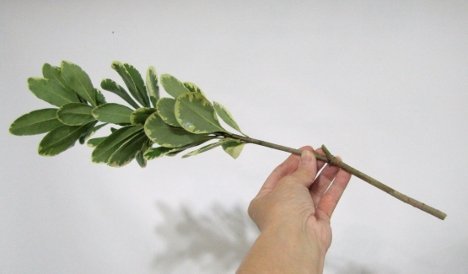 One bunch of pittosporum is pretty big - which is why I get frustrated with wholesale sites that insist their brides buy 10 bunches.  That is a lot of greenery.  I let brides buy single bunches, mixing and matching whatever flowers or greenery they want.
It's better to use a Flower Calculator  so you don't overbuy on the flowers.  You want to by enough and have a little to spare - but you certainly don't want to have buckets full of flowers left over after the designs are done.
Here is just one single bunch of pittosporum: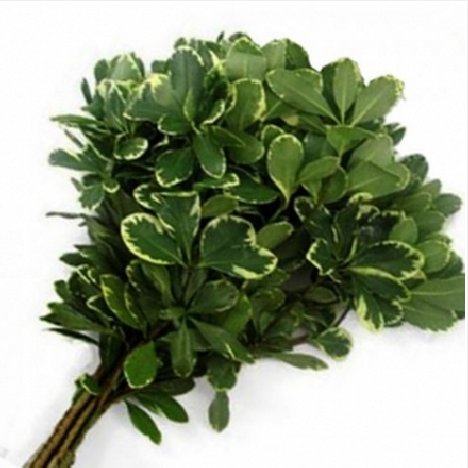 Each stems have very many leaves that work well in bouquets, corsages and boutonnieres and corsages.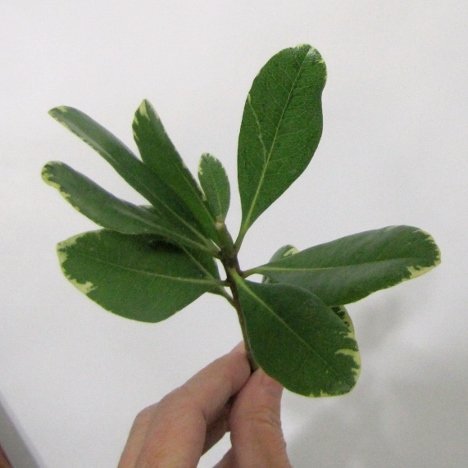 There is also variegated boxwood - little smaller leaves.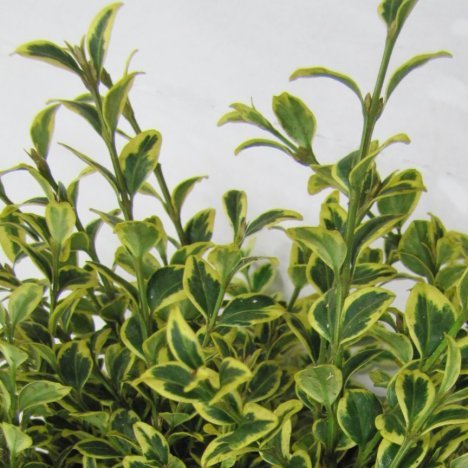 Continue inserting these smaller leaves into the design, filling in the florist foam.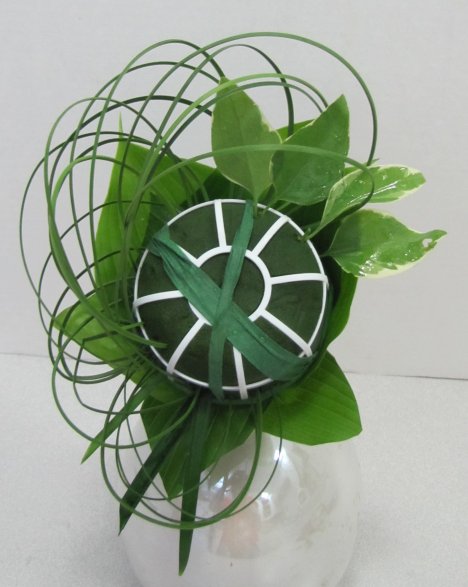 Keep in a fairly circular pattern, working your way into the middle.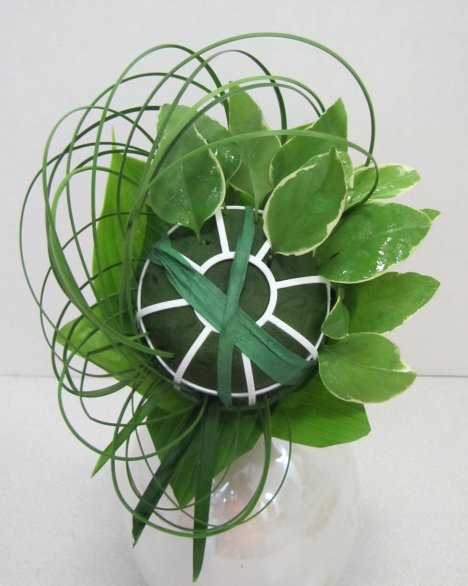 Free Flower Tutorials