Peony Wedding
Bouquet Tutorial
Super Wet Bouquet Holder
My choice for this bouquet was a Super Wet bouquet holder by Oasis.
 (Please note:  since this tutorial was made, this bouquet holder is now only available in straight green)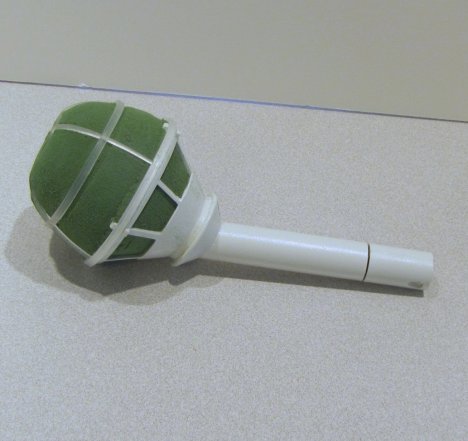 This holder is unique in that it has a built in wick in the bouquet handle.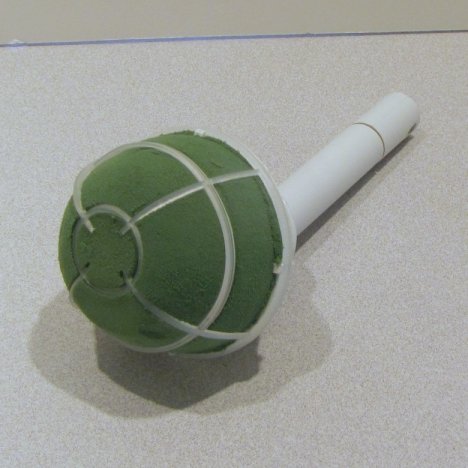 This allows you to create the bouquets days earlier and place the holder in a vase of water.
The wick in the handle draws water up to the foam head, making it unnecessary to replenish the water as it is used by the fresh flowers.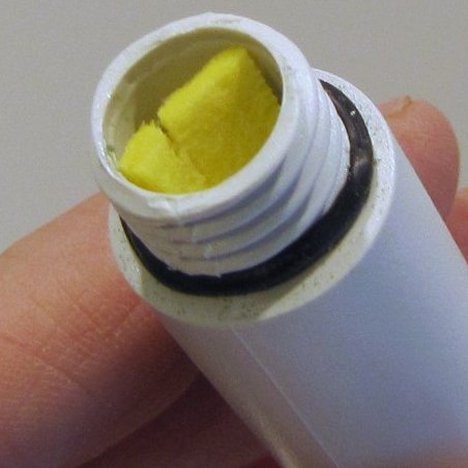 The screw on cap n the bottom allows you to seal off the wick if necessary.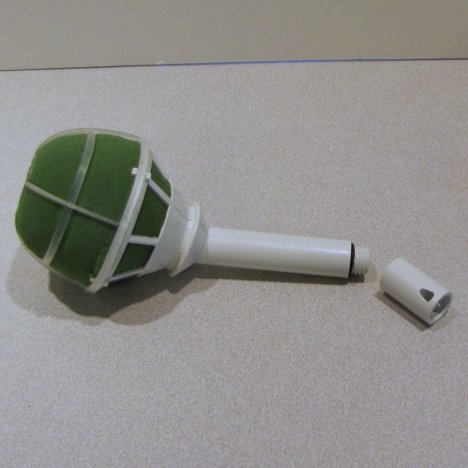 If you are using this bouquet holder to create a Mock Hand tied Bouquet, do not forget to remove the cap before adding the stems.