How to Make a Bridal Bouquet
Preparing Fresh Flower Products
Good floral designing always starts with professional florist supplies.  I know the internet is filled with "home remedies" - but I'm not about to trust something as important as wedding flowers to a bottle of 7-up.
Use fresh flower food, following the directions on the label.  This product doesn't cost that much and it really is proven to extend the life of flowers.  Why not treat your flowers the same way a professional wedding florist would?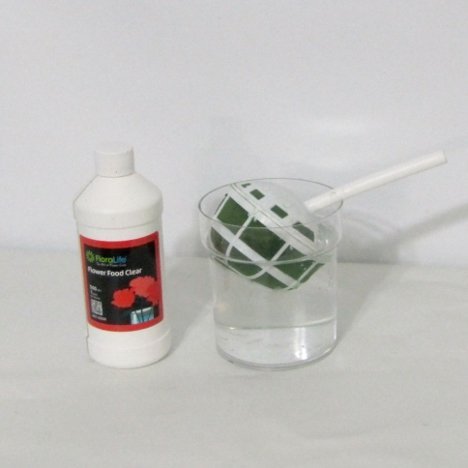 Be sure to secure your bouquet holder in a heavy container (such as a shallow necked vase filled with marbles or rock).  Flower designs are heavier than you think and can topple forward without warning.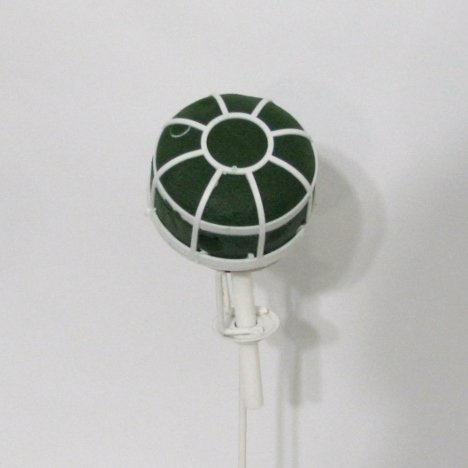 Fresh leather leaf fern is a staple in every professional flower shop.  This inexpensive greenery usually has 20 - 25 stems per bunch and can green in between four or five wedding bouquets.
Learn to shop around when purchasing your wedding flowers.  Wholesale sites claim to sell DIY brides flowers at "wholesale" prices . . . but many times the suggested retail is greatly inflated and the price the brides pay is really average retail.
On top of that - many flower sites require large purchases of five or more bunches.  This is fine if you have a huge wedding planned, but several cases of greenery (and filler) really is a lot of product for the average wedding.
I like mixing up different varieties of greenery to give the design a great look - but if a DIY bride had to buy 5 bunches of leather, 5 bunches of pittosporum, 10 bunches of lily grass and 5 bunches of italian ruscus - she would be drowning in excessive greenery and have blown over $300 before she ever bought a single flower!  
Greenery is used in flower shops to stretch a flower budget - not blow it out of proportion!  I started selling fresh flowers and bulk greenery out of my own store simply so a bride could buy single bunches and have a little more choice in her bouquet designs.  She can also buy everything else she needs to design her own flowers, including bouquet holders, fresh flower sealants, flower re-hydators, bouquet jewelery and more.
I may not claim to provide "free shipping" (uh . . . I think they have that built into the price . . ) - but I try to help the bride actually save money by providing her own labor.
Leather leaf fern has a lot of laterals (individual fronds) that can be easily plucked or cut off the main stem.  I like using a floral knife for a clean cut that inserts easily into the florist foam.

You may have to pull off the bottom leaf or two so you have a bit of a stem to insert into the foam.